TForce Worldwide

Tom Griffin
President
Mission:
At TForce Worldwide our goal is to provide the high-quality customer service of a local logistics provider, but with the reliability, reach, and breadth of services of a global shipper.
We strive to provide solutions that fit our clients' wants, as well as their needs, while providing the most cost-efficient way to meet their goals. And our proprietary TMS System, TFWW Connect, ensures the entire process is seamless, transparent, and hyper-connected, so clients can rest assured that regardless of the complexity of their shipments, we will take care of everything.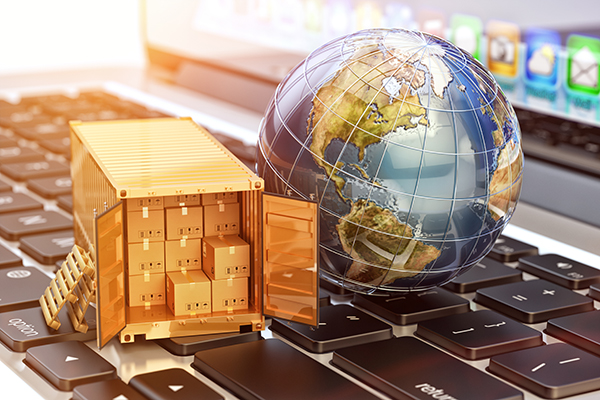 Backed by TFI International, a leader in transportation and logistics, TForce Worldwide is a non-asset based provider of logistics services through a locally based network of Agent Stations and Corporate Sales Personnel. Our Multi-Modal Platform provides less-than-truckload, truckload, intermodal, freight forwarding, expedited, and international parcel to more than 10,000 clients.
TForce Worldwide Offers Proven Efficiency
TFWW can help optimize your distribution and control costs through a wide spectrum of services, capacity, and technology.
As an experienced shipper, we know the challenges you face day in and day out. We've been there. This makes us uniquely qualified to provide you the logistics services you want and deserve.
Easy-to-Use Technology
Gain better visibility into every stage of the shipping process—from any device, in real time. From obtaining quotes to managing freight, our proprietary software system—TFWW Connect—is designed with you in mind.
We make connection simple with multiple integration options including single sign-on, EDI, API, as well as plug-ins for major CMS platforms. The TFWW Connect on-boarding process is backed by a fully dedicated team to instill confidence through trusted direction.
From the simplest to the most complex shipments, our technology ensures your shipping experience is seamless, transparent and hyper-connected.
Experienced Agent Station Network
Our nationwide Agent Station Network is TFWW's strongest asset with more than 140 stations across the U.S. providing 24/7 availability, all staffed with knowledgeable, experienced personnel.
Bolstered by solid carrier partnerships and the power of an established transportation leader, TFI International, we offer the local knowledge, personal attention, and experience you need.
Services for Any Mode, Any Size, Any Time
TFWW's expert staff will match you with the right mode and carrier to deliver your goods where you want, when you want. We offer a variety of services to meet your every shipping need.
Many of the world's most storied brands rely on TForce Worldwide to connect with their customers. Now you can too.

1000 Windham Parkway
Bolingbrook, IL 60490
877-744-3818
tfwwi.com