Maryland Port Administration

William P. Doyle
Executive Director
Mission Statement:
The Maryland Port Administration (MPA) oversees and manages the six public marine terminals of the Port of Baltimore. It is tasked to stimulate the flow of waterborne commerce through the State of Maryland in a manner that provides economic benefit to Maryland citizens. The MPA directly markets, promotes, and facilitates trade through the Port of Baltimore while supporting both public and private Port facilities. The Port of Baltimore annually generates about 15,300 direct jobs, and nearly 140,000 jobs in Maryland are linked to the POB.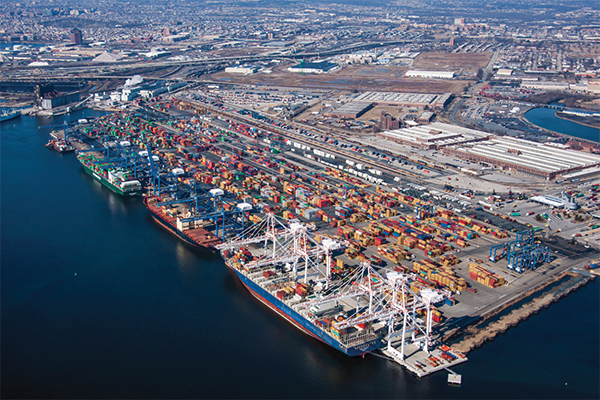 More than 300 years removed from its beginning as a colonial hub for the tobacco trade, then as a budding shipbuilding mecca famous for its "Baltimore Clipper," today the Port of Baltimore is widely celebrated for its specialization in moving a 20th century conveyance – the automobile. Among the most diversified cargo gateways in the United States, it is a leading port of departure and arrival for automobiles and roll on/roll off (ro/ro) cargo, while also laying claim as one of the top destinations for imported forest products, paper, gypsum, sugar, and iron ore.
Centrally located on the Atlantic Coast, the Port of Baltimore, which is managed by the Maryland Port Administration (MPA), is the furthest inland port in the United States with a 50-foot deep channel. Baltimore now has a 50-foot deep container berth that is ready to welcome the world's largest ships today.
It is also the closest Atlantic port to major Midwestern population and manufacturing centers and a day's reach from one-third of all U.S. households. Steel manufacturers in Pittsburgh, furniture makers in North Carolina, and consumers in Boston are all served in less than 24 hours from the port.
In terms of transportation, the Port of Baltimore is located adjacent to the East Coast's primary north-south corridor, I-95, proximate to east-west running I-70, and is served by both CSX and Norfolk Southern railroads.
One of the unique aspects of the port's trade is the diversity of cargo moving through its facilities. With a balanced portfolio of automobiles, forest and paper products, ro/ro, and container shipments, the port hosts a variety of global shippers and is less vulnerable to precipitous drops in niche trades.
The MPA operates six public terminals:
Dundalk Marine Terminal (570 acres): Containers, breakbulk, wood pulp, ro/ro, autos, project cargo, farm and construction equipment.
Fairfield Automobile Terminals (104 acres): Automobiles.
The Intermodal Container Transfer Facility (84 acres): International and domestic containers.
North Locust Point Marine Terminal (90 acres): Wood pulp, lumber, latex, steel, paper, and containers.
Seagirt Marine Terminal (284 acres): Containers.
South Locust Point Marine Terminal (79 acres): Forest products.