Intelligent Audit

Hannah Testani
Chief Operating Officer
Mission Statement
For over two decades, Intelligent Audit has been an industry leader in freight audit and payment through our extensive approach to business intelligence and spend optimization.
IA's proprietary technology allows our customers to micromanage every aspect of their transportation through 750 standard reports with functionality to filter down practically any data point imaginable.
Intelligent Audit customers span from Fortune 10 down to mid and small-sized companies. In 2020 we managed over $23.4 billion in annual transportation spend on behalf of your 2,800+ customers.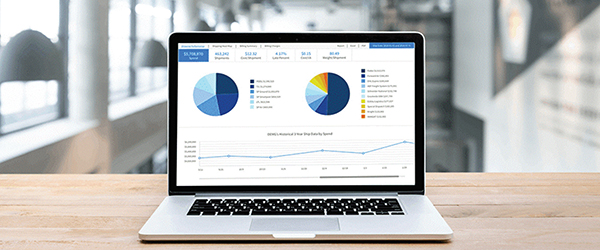 Intelligent Audit is the technology leader in freight audit & recovery, business intelligence, and transportation spend optimization.
Using our proprietary technology, paired with a team of strategic account managers, we are able to help some of the largest and most complex global shippers analyze, benchmark, optimize, and gain critical insights into their global transportation network. With best-in-class audit and reporting technology, clients can leverage their data to reduce costs, enhance real-time visibility, and improve the end-customer experience.
With more than 2,800 clients representing over $23.4 billion in annual transportation spend and over 980 million shipments audited in 2020, Intelligent Audit prides itself on providing customers with the tools and insights to help them ship smarter.
Intelligent Audit's services include:
Freight Audit & Recovery
Intelligent Audit was the first company to automate the freight audit & recovery function in the industry. Our application systematically audits over 150 data points across all modes of transportation globally. Within a few hours of receiving the invoice, it is completely audited, GL coded, and available for reporting immediately. The system looks for discrepancies based on service issues, invoicing issues, and contractual issues.
Business Intelligence & Analytics
On-demand reporting that spans from dashboards gives our customer high-level visibility and KPIs as well as real-time alerts to any anomalies captured and analytical reports that help make more cost-effective decisions like consolidation opportunities or air to ground downgrade opportunities. Additionally, we provide detailed financial reports outlining general ledger (G/L) coding and open accrued invoice costs for the AP team to book internally. Our reporting is all real-time and interactive with no latency in the data presented.
Spend Optimization
Leveraging our technology, shippers can determine the optimal carrier, service, and locations to ship from to achieve the best time in transit at the lowest possible costs that fit into your business strategies. Through a comprehensive review of shipping data, Intelligent Audit helps its customers find savings opportunities specific to their strategic goals by utilizing our 750+ standard reports including but not limited to, service optimizations, carrier utilization, mode optimization, ship from store strategies, zone skipping, DC optimization, and more!
Secured Freight Payment
Streamline carrier payment processes to remove the administrative burden of remittance to numerous counterparties with the security of Triumph Bancorp, Inc. (Nasdaq: TBK), a publicly-traded financial institution and leader in carrier payment technology and supply chain financing.

Intelligent Audit
365 West Passaic Street
Fourth Floor
Rochelle Park, NJ 07662
Phone: 201-880-1110
Fax: 201-809-2616