ID Logistics

Eric Hémar
Chairman and CEO
ID Logistics' mission is to deliver value to our clients with innovative supply chain solutions that improve service, quality, and costs. ID Logistics is driven by strong values that guide our expansion: entrepreneurship, operational excellence, high standards, and sustainable development in collaboration with our employees, clients, and partners. We are committed to corporate responsibility as an employer and a contributor to the economies of the communities surrounding our facilities. We also take action to protect the environment through innovations that reduce pollution, energy consumption, and waste.
NYSE Euronext Paris Ticker ID: IDL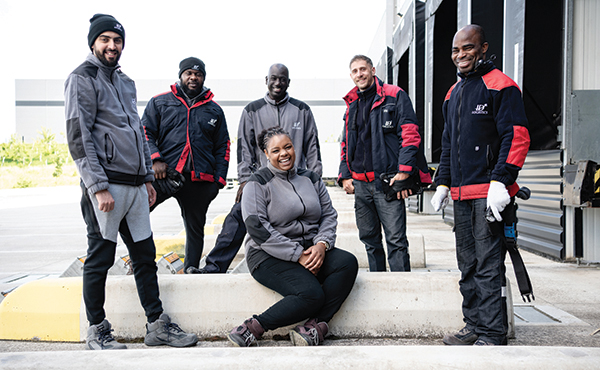 ID Logistics is an international supply chain solutions provider, with more than 320 sites and 21,000 employees across 17 countries, representing 62 million square feet of warehousing facilities in Europe, America, Asia and Africa. With a client portfolio balanced between retail, e-commerce, consumer packaged goods, fashion, beauty products and electronics, ID Logistics delivers innovative contract logistics solutions and is firmly committed to sustainable development.
ID Logistics develops and operates dedicated and multi-client supply chain solutions tailored to each customer's project requirements. Thanks to a proven capacity for innovation, an expertise in automation and a real desire for sustainable development, our employees are committed to a culture of continuous improvement and operational excellence. In 2020 we implemented 117 different innovation projects across our network, including automated packaging systems, AGVs, robotic picking, inventory drones, and virtual reality training. These strengths have allowed ID Logistics to reach the leading edge in e-commerce logistics, a rapidly expanding sector. ID Logistics' aim is to offer solutions to our clients that improve service, provide increased efficiency and flexibility, and use innovation to differentiate us from other providers. This commitment extends beyond achieving operational excellence in the present state, but also to anticipating the future needs of our customers and to be prepared to meet them.
Since 2001, ID Logistics has steadily expanded its supply chain management activities worldwide, achieving revenues of USD 1.7B in 2019, and most recently broadening its geographic coverage with a strategic expansion into North America. The objective will be to continue to expand its North American customer base and scope of services through both organic growth and strategic acquisitions. The high standards embedded in our DNA will propel our expansion and allow us to continue to deliver the same operational excellence and supply chain innovation in North America that we have for two decades for countless satisfied customers worldwide. Contact us to find out how ID Logistics can support your supply chain.