Hopewell Logistics
LESS CHAIN. MORE SUPPLY.
Hopewell Logistics provides third-party logistics services to some of the world's largest and best-loved brands. We serve the Canadian market from multiple National stand-alone and campus-based distribution centres. We offer a complete suite of supply chain solutions to support large scale transitions for all your fulfilment needs.
OUR PHILOSOPHY
Operational Excellence
Expertise and continuous improvement that drives efficiency, reduces cost and delivers measurable results.
Transparency
Building trust with our clients through open and collaborative partnerships.
Commitment to Team
From one of the best safety records in the industry to career and leadership development, Team is more than a word, it is a way of business, a way of life and a promise for the future.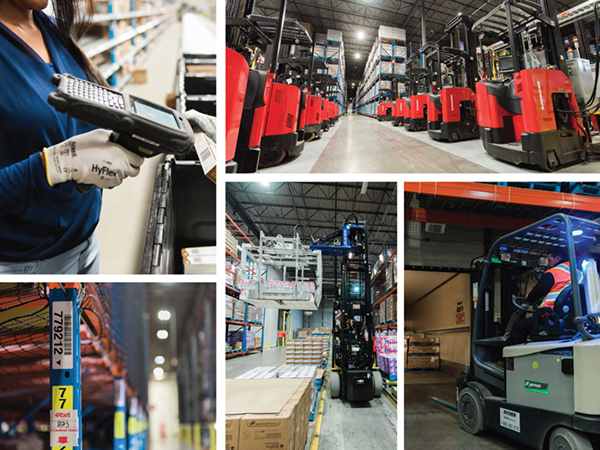 Proudly Canadian Owned and Operated
Founded in 1996, Hopewell Logistics is part of the Hopewell Group of Companies. Hopewell's commitment to operational excellence, teamwork, innovation and sustainability has helped us become one of Canada's Best Managed Companies.
Today, Hopewell provides third-party logistics services to some of the world's best-loved brands and operates multiple stand-alone and campus-based distribution operations across Canada.
We continue to drive operational excellence and continuous improvement at all of our sites and offer a complete suite of supply chain solutions to help you deliver world-class service to your customers, including:
Dedicated Warehousing & Order Fulfillment
Warehousing and Distribution are at the core of our business. We operate multiple +500,000 sq ft warehouses across Canada and ship to all major retailers. Our team of experts can custom design or accommodate your existing facility and operations in addition to tailoring solutions to businesses of any size.
eCommerce Fulfillment & Delivery Solutions
Hopewell's flexible and customizable solutions can help you overcome the challenges of omni-channel fulfillment and meet growing consumer demands with speed and accuracy. Whether you are a large retailer or small to medium enterprise looking to outsource your ecommerce fulfillment, our full-service logistics solutions can aid you in creating a seamless buying experience for your customers.
Transportation Management
When it comes to moving products, Hopewell has a Transportation Solution for you. Our Transportation Management System provides a top-shelf infrastructure to support our best practice procedures and trained personnel to ensure the operation is calibrated for your business. Our services include order tracking, OS&D, claims management, billing, and compliance management, among many other features.
Continuous Improvement
At Hopewell, exceeding KPIs is a way of life. Our team has led and participated in many Continuous Improvement initiatives with our clients, including Six Sigma, facility design and re-engineering, data modeling, and work-force management implementation.
Network Evaluation & Design
Whether you are looking to design a site network strategy, multi-temperature zone locations within a site, or just figuring out the best place to put the washroom, we can help.
Value-Added Services
We offer several value-added services, including:
Transition and Change Management
Contract Packaging (Co-Pack) Solutions
Information Technology Services
Shunt and Shuttle Services