Gulf Winds
Gulf Winds believes that together, we're a driving force. As part of your freight forwarding team, we can do great things. We're in the business of simple significance—the best processes are simple to understand, simple to use but can produce significant results.
In an industry that's anything but simple, we strive to bridge that gap for our clients. Gulf Winds is redefining expectations for intermodal trucking through innovation, people and purpose.
Vision
Our vision is to achieve consistent growth, by exceeding customer expectations at every touchpoint.
Mission
To glorify God by providing world-class logistics services through continual investment in our people, clients, community, and the world we live in.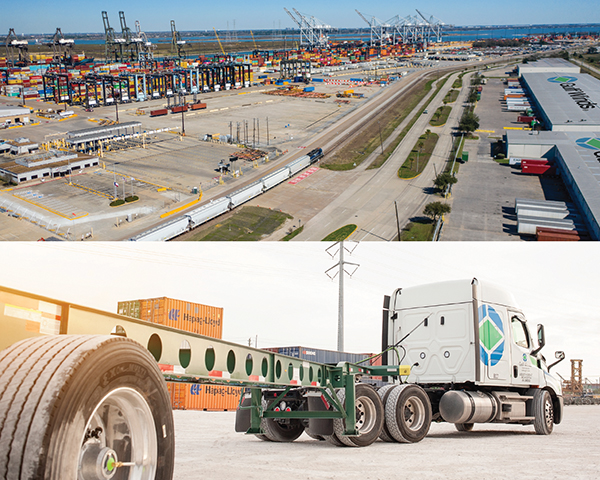 Gulf Winds is a leading drayage, transloading, and domestic freight provider serving importers and exporters from around the globe.
Because of its commitment to continuous investment in technology, people, and supply chain infrastructure, Gulf Winds stands alone as the largest and most robust transportation provider for Port Houston—with locations in Houston, Dallas, Ft. Worth, Mobile, and Memphis.
Drayage
With more than 440 trucks in the Gulf region and more than 1,400 owned chassis, Gulf Winds has the container drayage capacity and flexibility to deliver.
Transloading
Gulf Winds' unique port-side locations allow you to ship heavy and leverage one-way van rates to reduce your ocean and inland transportation costs.
Truckload
Simplify your supply chain with one point of contact from port to door. We manage the details to the final mile, so you can stay focused on the bigger picture.
Visibility
It's 2021. Trucking capacity isn't enough. You need visibility. Fast, accurate, personalized, and actionable. Don't worry. We deliver that too.
Our Values
Humility
Integrity
Compassion
Stewardship
Excellence