Engineering Innovation, Inc.

Don Caddy
Chief Operating Officer
To provide cutting edge solutions that offer maximum savings, excellent service and support, and best of class technology and engineering to our customers.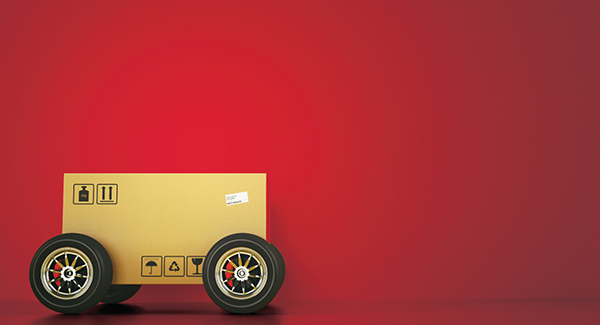 Since 2006 Engineering Innovation, Inc. (Eii) has been a market leader in the development of automation solutions for rapid package and mail processing. Our hardware and software systems enable clients to enhance productivity while reducing shipping and operational expense.
Eii adapts automation to your processing environment. Using our expertise in parcel automation, we offer custom processing solutions for postal, consolidator, delivery, cross-border, fulfillment, and reverse logistics applications.
The key in the parcel processing space is the ability to address a wide range of needs in the logistics market: barcode (license plate) scanning, package sizes and weights, throughput, sorting, dimensioning, labeling, optical character recognition, and more.
We call this Eii-Ability…
Flexibility—Manual and automated options configured to your processing environment
Scalability—We grow with your operation
Portability—Quickly deployed, implemented, and trained
Profitability—Affordable solutions and Quick ROI
Combining our process-engineering, data-acquisition, and imaging experience, Eii can provide its customers with sortation solutions that maximize throughput, efficiency, destination accuracy and ROI. We provide solutions that apply scan, label, and sortation technology to your process to facilitate the receiving, storing, shipping, and the delivering of goods. We organize complex business logic into simple operator workflow, making it easy to act on the information you capture so you can respond precisely to your customers and the market.
As more consumers expect faster, more affordable shipping, Eii provides solutions that can scale as you do. With several modular designs, Eii offers your operation a smaller footprint with an easier, more cost-effective installation. These solutions include the Chameleon™ and EZ-WorkDesk™ — high-speed parcel processing platforms for induction into both warehouse (inbound) and shipping distribution networks (outbound). Also included is the versatile LightSort™ sorting solution that gives you the flexibility to choose from a wide array of options to increase accuracy and efficiency with both pick- and sort-to-light capabilities.
We complement these great products by providing service and support after the sale, designed to ensure our customer's success. No matter what concerns your company faces, we are equipped to meet your needs and help you keep pace with increasing volumes.