Brothers Freight Management
Mission Statement
Brothers Freight Management is a highly driven team of experts committed to providing our customers with the highest quality of service in the trucking industry. We are dedicated to achieving maximum efficiency and productivity in every area of operation. We believe and stand by our motto, "Logistics Made Easy" and strive to bring that experience to every customer.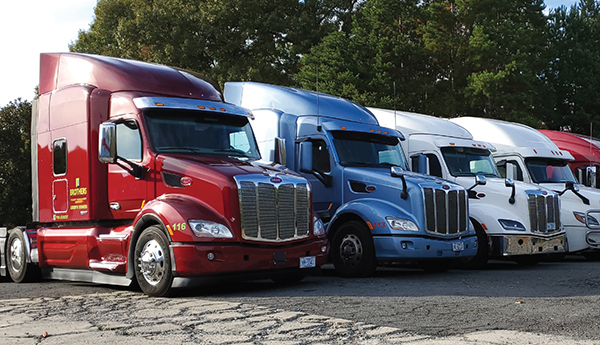 Brothers Freight Management is a full-service logistics provider. Established in 2015, starting with brokerage and expanding into the transport and fulfillment sectors. With over 30 years of experience in the industry, we offer a true one-stop shop type of service to our clients with key service locations across the country. Offering full-service storage and fulfillment in key cities across the nation including Los Angeles, Phoenix, Charleston, Jacksonville, Greensboro, Atlanta, and of course our base in Charlotte, NC. With the ability to provide multiple services under one roof along with being asset based, we diversify and stand out.
Logistics Made Easy
Our goal is to bring a full-service experience and the absolute best value to our customers. We strongly believe our current position in the market will allow us to serve our current and potential customers' needs with the greatest value possible completely serviced under one roof! As always, we believe in the "logistics made easy" experience, so LET US WORK FOR YOU.
Services
Brokerage
Trucking
Fulfillment and Packaging
Storage
Expedited Rush Delivery
Cross Docking
Reloading/Drop Storage
Service Locations
Fontana, CA
Phoenix, AZ
Atlanta, GA
Charleston, SC
Jacksonville, FL
Charlotte, NC
Greensboro, NC
Key Facts
Asset based
Continuous growth & financial strength
Superior service
Maintaining a modern fleet
Motivated professional team
Dependable
Technology driven
Time management