Alliance Shippers, Inc.
Services and Solutions:
The Perfect Shipment® Program
Intermodal: USA, Canada and Mexico
Over-the-Road Transportation
Critical Capacity Solutions
International Transportation Service
Temperature Control
Warehousing Services
Dedicated Fleet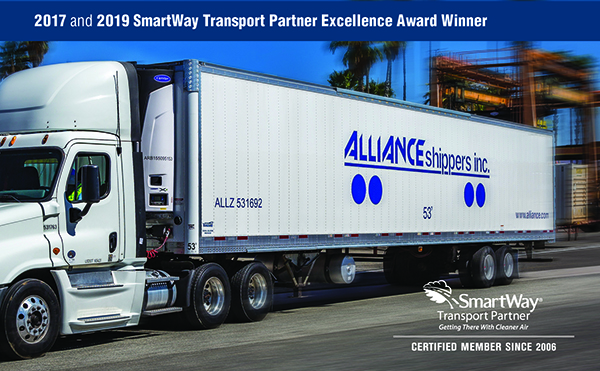 Founded in 1977, Alliance Shippers Inc. has grown to become one of the largest privately owned providers of global shipping services. With a range of divisions—from temperature control to intermodal rail services—Alliance Shippers Inc. can combine a number of services for each customer. By tailoring services and customizing routes and shipping methods, Alliance Shippers Inc. ensures efficient and cost-effective transportation.
While offering worldwide shipping services, Alliance Shippers Inc. is best known for its absolute dedication to customer service. From the sales level to operations—every customer receives dedicated resources and personnel. At Alliance Shippers Inc., quality assurance specialists and communications experts manage the very latest shipping and tracking technologies to ensure that customers have instantaneous access to the information they need.
All of these factors drive Alliance Shippers Inc. to provide The Perfect Shipment®. It's Alliance Shipper's company-wide commitment to the following four goals:
Pick up the shipment on time
Deliver the shipment at the time requested
Deliver the shipment without exception
Provide an accurate freight bill
Every shipment at Alliance Shippers Inc. is tracked automatically by a proprietary and state-of-the-art TMS system. Multiple measures and checkpoints, from origin to destination, help guarantee on-time pickup and delivery. Whether at the origin, on the rail, on the highway or at the destination dock, Alliance Shippers Inc. keeps track—so their customers can keep on schedule.
As an early supporter and currently certified member of the EPA's SmartWay program, Alliance Shippers Inc. is committed to responsible environmental practices, which include maximizing fuel efficiency. Alliance Shippers Inc. understands that smart business methods are not only good for the environment—but also good for their customers' bottom line.
Alliance Shippers Inc. believes it is one thing to promise high standards. It is something quite different, however, to commit to excellence by monitoring and grading yourself with serious performance metrics. At Alliance Shippers Inc., it's a standard practice. By consistently monitoring, measuring and modifying its services, Alliance Shippers Inc. is committed to constant improvement.