FIBRA Macquarie Mexico
At a glance
December 2012 global offering represented the largest North American REIT IPO since 2006.
Portfolio of 234 industrial and 17 retail/office properties, located in 20 cities across 16 Mexican states. Nine of the retail/office properties are held through a 50/50 joint venture.
Recently completed GRESB Assessment.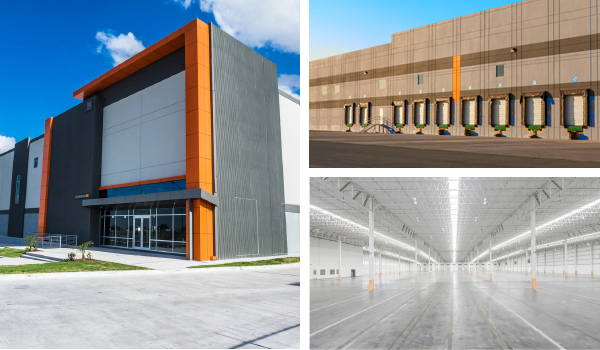 FIBRA Macquarie is a Mexican real estate investment trust, listed on the Mexican stock exchange (Bolsa Mexicana de Valores). It is focused on the acquisition, ownership, leasing and management of industrial, retail and office real estate properties in Mexico.
FIBRA Macquarie was established on December 19, 2012 following a successful Initial Public Offering (IPO). Since then, the firm has been active in growing our portfolio utilizing a disciplined approach.
Opportunity
We believe that FIBRA Macquarie is well-positioned to capitalize on the favorable long-term economic and demographic trends in Mexico. There are six key pillars which allow us to realize this opportunity for customers and investors:
High-quality portfolio in prime industrial and consumer markets
Scalable internal property administration platform
Strong track record of disciplined capital deployment
Consistently strong operational and financial performance
Flexible balance sheet and strong cash flow that will support future growth
Experienced management supported by quality institutional platform
Our Team
FIBRA Macquarie is managed by Macquarie México Real Estate Management, which operates within Macquarie Infrastructure and Real Assets (MIRA). MIRA is a division of Macquarie Group and a global alternative asset manager with approximately US$119 billion in assets under management, as of 31 March, 2018, through specialized funds focused on real estate, infrastructure and other real assets.
FIBRA Macquarie is governed by a Technical Committee comprising over 80% independent committee members who have a wide variety of experiences and skills.
Sustainability
We support the communities in which we operate, and our buildings are safe and environmentally friendly. We understand the importance of maintaining a culture of transparency and a corporate governance framework that aligns the management of the business with the interests of customers and investors.
Fully committed to implementing the best ESG practices by continuing to improve and enhance our internal processes.