CN
Your Transportation and Logistics Provider in North America

Keith Reardon
Senior Vice President, Consumer Product Supply Chain
"We are well-positioned to serve a growing consumer economy with transportation options that bring more supply chain flexibility to our customers which helps them win in their markets."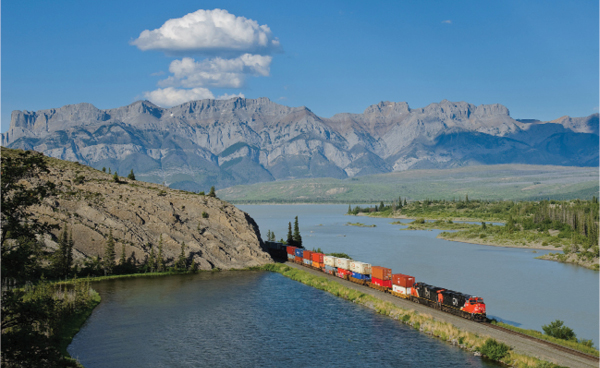 CN is a leader in the North American transportation and supply chain logistics industry — focused on innovation and collaboration. We offer integrated shipping solutions, including intermodal, trucking, freight forwarding, warehousing and distribution. With a rail network of 20,000 miles and 23 strategically located intermodal terminals close to major North American distribution centers — we are well placed to offer easy access to major U.S. markets and all Canadian markets.
CN is an indispensable transportation provider for many key sectors of the North American economy, from grain and forest products to industrial and automotive products — moving raw materials and intermediate and finished goods to markets around the world. By working together with our supply chain partners we make sure our customers get their products to market as efficiently as possible — using innovative solutions that drive sustainability and ensure long term growth. CN is a true backbone of the economy; fostering prosperity in the North American markets we serve and helping our customers win in the global market place.
Whether you're shipping locally across CN's vast North American rail network, or globally through the many port gateways we service on 3 coasts, we connect you with the people that matter most — your customers.