American Expediting Company

Victor Finnegan
Founder & CEO
At the heart of our mission is customer satisfaction. It begins with the courtesy and helpfulness of our service reps and dispatchers. It is enhanced by our convenient online ordering and tracking system. And it ends with the speed and professionalism of our couriers. Small wonder our on-time performance average is 99.3%.
We believe in treating our customers and employees with respect and integrity. It's a reflection of the pride we take in presenting solutions that work. Failure to deliver for our customers is not acceptable. That's why we bring a "We Say Yes!" attitude to our jobs each day.
Many American Expediting employees have been with our family for years. Our success depends on their skill, dedication and initiative. And as we continue to grow, we will always put our customers first. We look forward to making you our next customer.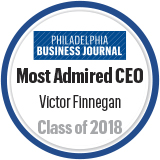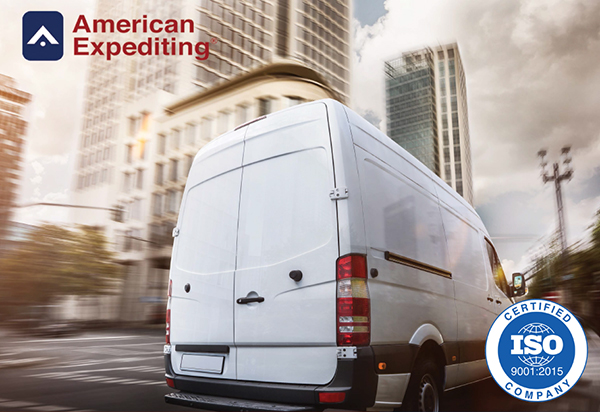 Logistics is not always about cargo ships from foreign lands. It is not always about fleets of dedicated 48s moving freight. Local delivery services all around the country are playing an important role.
American Expediting Company has designed a solution that meets the local, need it now, need it at an exact time, need it to a specific person, need to follow specific instructions, by building out our 40 company owned facilities throughout the U.S. as well as a dedicated and professional group of partners handling time critical needs throughout the U.S.
We are experts in the first mile, last mile, and just in time inventory aspects of logistics management. For over 30 years, American Expediting has been dedicated to handling the time critical local ground delivery needs of logistics providers and shippers.
Our Services Include:
Same Day On Demand: We listen carefully to understand your exact requirements, then provide the fastest, most economical door-to-door route to make your deadline. Plus, you can monitor the progress of your deliveries every step of the way using our online Shipping Wizard.
Same Day Rush: Packages are picked up within 30 minutes and delivered within 1–2 hours, based on mileage.
Warehouse/ Inventory Management: American Expediting's emergency parts warehouse is the quintessential Just In Time Inventory solution. Our forward stocking locations handle anything from computer repair parts and industrial supplies to medical necessities and more. American Expediting will receive your product, manage your inventory, deliver or ship to your consignee — all on an immediate, same-day, expedited basis.
Fulfillment: American Expediting's emergency fulfillment services can become an extension of your company, without the overhead of salary and space, and only when you need them.
Medical/Laboratory specialists: Our medical couriers are highly skilled, bonded and insured, and equipped as necessary with scanners, dry ice, coolers, and spill kits. They are compliant with all state and federal regulations pertaining to safe biohazards transportation.
Services are offered 24 hours a day, 7 days a week. Our technology and flexibility allow us to provide the quality of service you and your customers demand and our nationwide solution saves your valuable time and money.