Volta Logistics
OUR MISSION
WE FOCUS ON SPEED, SERVICE AND SAFETY.
To Volta Logistics, your business is more than an account. It's not just another load for us. Our analysts and representatives are devoted to the logistical health of your company. We work tirelessly, focused on you, to bring intelligent and appropriate shipping solutions.
Value
Opportunity
Loyalty
Trust
Accountability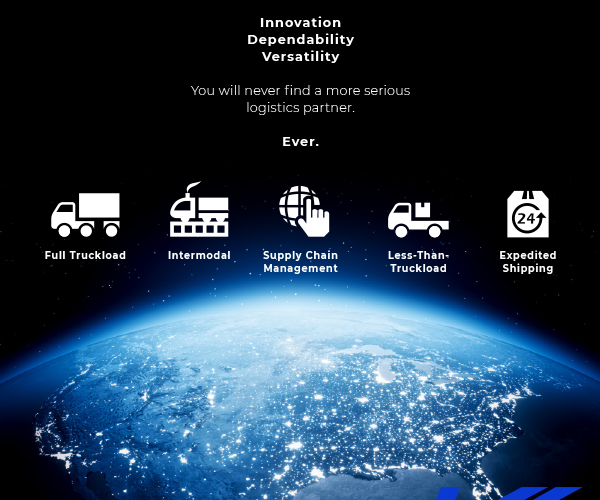 This industry deserved better service. Volta Logistics was born. The quality of the relationship directly correlates to the quality of the business. We rely on steadfast personal communication to ease stress and foster confidence from our shippers and carriers. This approach has secured competitive pricing across the United States and Canada, allowing us to deliver answers to complex shipping problems and service our customers' needs wherever they need it.
TO GROW QUICKLY, YOU NEED THE RIGHT TOOLS
Creating an environment that facilitates fast and frictionless growth requires a technology infrastructure with the same principles. Volta Logistics relies day-to-day on a transportation management system built for growth. DAT® is our powerhouse technology partner who has helped us build a scalable, limitless and fluid business model.
BETTER COMMUNICATION. FIRST CLASS LOGISTICS.
Freedom is found in the thousands of national carriers we partner with every day. From start to finish we do things better.
Contracted/Primary
We have the capacity to be your primary carrier. Our network of drivers is best in business.
Fixed price
Through our fixed price services, we strive to honor static pricing without volume commitments.
Project only
Practical solutions, clear pricing and dedicated service mean your project is our project.
Spot quote
We offer spot and surge pricing to keep your supply chain moving even during unpredictable times.
Expedited shipping
For those that needed it yesterday, our rapid expedited shipping is available.
Team drivers
Time sensitive shipments can be readily handled through our team drivers.
Government
We work with government services to deliver confidential and sensitive freight.
Hazmat
We offer safe and fully compliant movement for delicate freight from packaging to transport.