Tucker Company Worldwide

Jeff Tucker
CEO

Jim Tucker
President & COO
Tucker Company Worldwide Affiliations
TIA
NITL
TAPA
NDTA
NCBFAA
QualifiedCarriers.com
ISNetworld
Services:
Truckload
Dry Van
Temperature Control
Flatbed & Specialized
Project Management
Product Launches
Managed LTL Programs
Inbound & Outbound Freight Management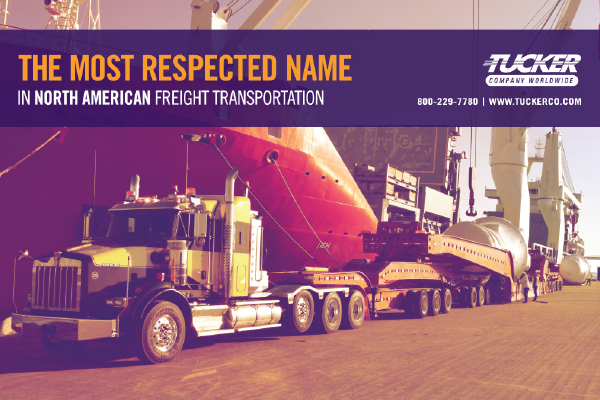 We are Tucker Company Worldwide – the most respected name in North American freight transportation. We are passionate about our business, our customers, carriers and our industry.
Difficulty is our Specialty
Oversized, delicate, high value, hazardous… each of these freight types is wildly different, but they have one thing in common: all require the utmost care, and must be handled by competent professionals and carefully designed procedures. We've spent 56 years perfecting our recipe: a combination of ISO 9001:2015 certified industry leading processes, a meticulous approach to carrier selection, and a dedicated staff made up of freight experts and forward thinkers.
Quietly & Confidently Leading the Pack
We're pioneering a new level of transportation service—again. Tucker provides outstanding service in every area of logistics planning, execution and reporting. We serve shippers from small shops, to multinational household names.
Service that Sets us Apart
Superior Carrier Selection
24/7/365 Expert Logistics Support
Access to unlimited capacity
We are Forward Thinkers
We have a lot of experience moving freight, so naturally we've evolved to offer programs that go beyond executing simple shipments. For instance, we can coordinate a fleet of highly time-sensitive shipments – and deliver them in exactly the order you need them. We can take the lead on your project launch and arrange all major retail deliveries across the country, so that your brand doesn't miss a beat. Tucker Company Worldwide delivers unparalleled service, around the clock.