TOTE Maritime Puerto Rico

Mike Noone
President
Mission Statement
A leader in the shipping industry with a professional team that is dedicated to unparalleled customer service, safety and environmental responsibility.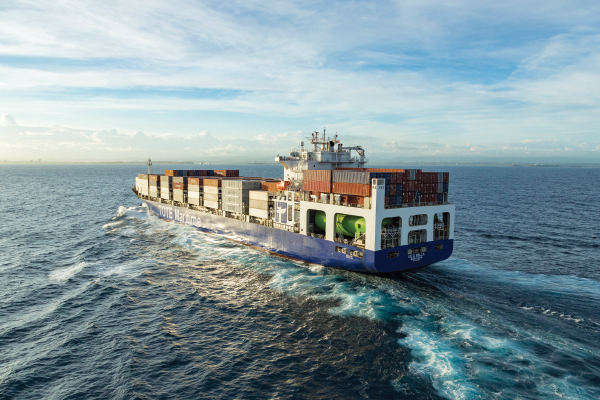 TOTE Maritime is a pioneer not only in shipping cargo, but also in connecting businesses and communities. For more than 30 years, we've transported a wide variety of cargo between Jacksonville and Puerto Rico twice weekly. Throughout that time, we've adapted, expanded and innovated. Yet at each stage of our evolution, we have remained as dedicated to caring for our employees and our community as we are to exceeding clients' expectations.
This dedication is central to our core values of safety, commitment and integrity. It's also what makes us a leader in the shipping industry. Here's what you can expect from TOTE Maritime:
INNOVATIVE TECHNOLOGY
As an industry leader, TOTE Maritime brings you the benefits of emerging technology. We were the pioneers of Marlin Class LNG-powered container vessels, and in 2018, we will introduce the first LNG barges to provide our customers another economic, environmentally friendly shipping method. Our CoolConnect service uses smart refrigerated containers and 24/7 real-time monitoring to ensure perishables and pharmaceuticals maintain the correct temperature and arrive with maximum precision.
UNIQUE EQUIPMENT
TOTE Maritime offers an advanced, flexible and comprehensive array of equipment to meet our customers' particular needs, including the world's first 53-foot tri-modal containers. We've also designed and patented innovative auto carrier racks to ensure shipped vehicles arrive in pristine condition. All our equipment is supported with the most versatile lift-on/lift-off Marlin Class vessels in the trade as well as a network of port facilities and quality inland transportation resources.
TURNKEY SOLUTIONS
TOTE Maritime backs our technology and equipment with unparalleled customer service. We have launched the second generation of our online booking web portal to better meet our customers' needs. The portal allows you to create, change and monitor your shipments with the click of a button. Our representatives are also readily available via phone or email and pride themselves on rapid response. We are even rolling out our app this year so that you can have information on the go – no matter where you are.
Experience the TOTE Maritime difference by contacting us today.

TOTE Maritime Puerto Rico
10550 Deerwood Park Blvd.
Ste. 509
Jacksonville, FL 32256
877-775-7447
www.totemaritime.com