Sunset Transportation

Lindsey Graves
Chief Operating Officer
Customized Solutions:
Logistics Optimization & Management
Shipper Technology
Freight Audit & Payment
Domestic & International Brokerage
Service Promises:
Savings
Visibility
Data-Driven Decisions
Continuous Improvement
Relationships, not Transactions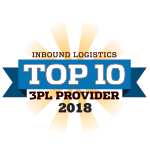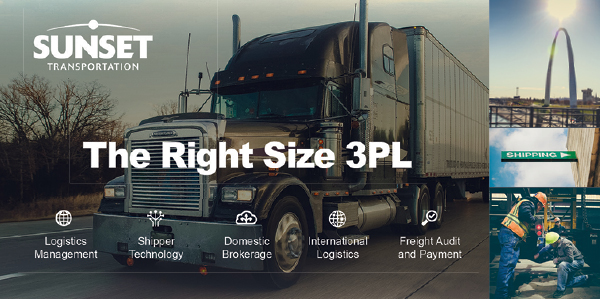 Between our diverse 3PL services, userfriendly technology suite and our transparent, customer-focused culture, Sunset Transportation is positioned as the dominant logistics management partner for mid-market and large businesses. Sunset's flexibility and entrepreneurial spirit makes us The Right Size 3PL for your growing business – large enough to provide professional, multi-modal solutions while remaining agile and committed to our roots with personalized service.
Time to Truly Manage Your Supply Chain?
Sunset customers can get back to mission-critical business knowing their supply chain is being analyzed, monitored and improved month over month. We are accountable for providing ongoing savings and efficiencies through:
Bid management and carrier procurement
Route optimization and strategic modeling
Integration and visibility
Freight bill audit and payment
Key Performance Indicator (KPI) compliance and reporting
Need a TMS that Fits Your Business?
Do you have visibility to every shipment within your system? Can you access multiple carriers' pricing across modes within your system? Do you know if you're utilizing the lowest-cost carrier and right mode for every shipment? If the answer is no, you're not alone.
Even the most complex supply chains operate with significant gaps in visibility due to inefficient technology or unknown solutions. Sunset works to bridge the common gaps in your ERP with a TMS solution that provides:
Shipment rating and routing
Shipment execution and tracking
Carrier safety and compliance
Shipment image retrieval
GL reconciliation
Supply chain analytics
Why Sunset?
As a second generation corporation, Sunset puts our customers first – big or small. Sunset and its employees are dedicated to continuous improvement and personalized attention.
We are proud to uphold and report on our Five (5) Promises with every customer, every day:
Savings
Visibility through technology
Data-driven decisions
Continuous improvement
Relationships, not transactions
Let Sunset help you navigate the challenges of strategic supply chain management. We are here for the long-term, and are helping our customers grow through our experience, integrity, and service!