Sunland Logistics Solutions

Arch Thomason
CEO
Purpose:
Sunland's purpose is to help our customers do what they do…better!
Founded in 1982, Sunland Logistics Solutions is a growing 3PL headquartered in the Southeast of the US and expanding nationally. With extensive global supply chain experience, Sunland's current leadership team united in 2013 with a servant leader mentality to help their associates and customers be successful. Sunland is focused on being a flexible partner who provides world class service through high performance, advanced technology, and a winning continuous improvement culture.
Key Markets:
Retail / e-commerce
Automotive
Chemical
Industrial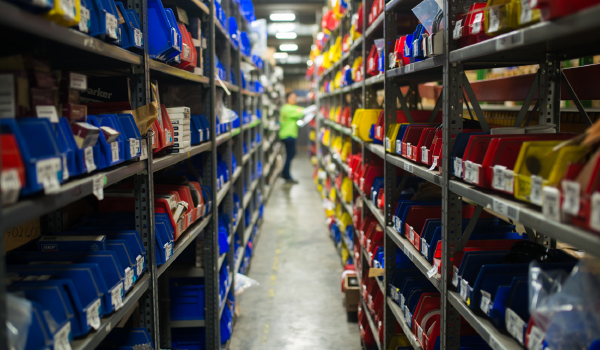 Sunland specializes in providing warehousing and value added services with expertise in multiple industries including: automotive, retail / e-commerce, chemical, and industrial. As the team continues to attract leading talent in the industry and grow alongside its customers' evolving needs, Sunland is continuously expanding its footprint and scope of services.
Process Leadership
Project management
ISO 9001 certified operations
Quality & lean focus
Relationship management
Advanced Systems & Innovation
Tier 1 WMS , TMS, LMS
Enhanced visibility across supply chains and plant networks
Integration expertise
Solutions Lab team of IT & engineering experts
Services
Order fulfillment, inventory management, & returns management
Labeling, Repackaging, customization, kitting
Hazmat & flammable storage, Foreign Trade Zone
Sequencing, export packaging, inspection, material planning, assembly
In-Plant logistics, JIT Shuttle Transportation
Core Values
Winning Every day: Working with our fellow associates, customers, and suppliers to collaborate and win as a team.
Customer Loyalty: Committing to asking, listening, and responding proactively to customers' changing needs and continuously learning in order to develop solutions for our customers.
Associate Engagement: Providing leadership that inspires service excellence and ability to generate and share ideas that will help change the game for customers.
Reaching New Heights: Striving to seek new methods to innovate, provide fuel for organic growth, and win new customers.
Encouraging Excellence: Adopting an attitude of excellence in all aspects of our business and approach to serving customers, which translates to a culture of encouraging winning strategies and creating a "leading effect."