SMC³

Andrew Slusher
President and CEO
Mission Statement
SMC³ is devoted to consistently raising the level of knowledge, collaboration and technological capability in the freight transportation marketplace. The company achieves this using the internal expertise of its employees with industry connectivity to provide the best data, technology and educational services to its members, customers and associates. SMC³'s deepseated core values of integrity, consistency, thought leadership and operational excellence support this mission and provide a foundation for a unique portfolio of industry solutions.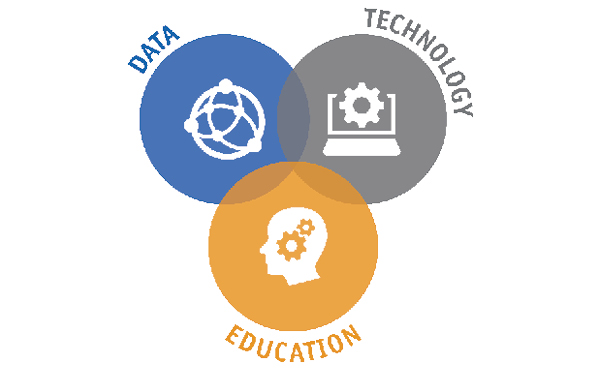 SMC³ is the one-stop knowledge hub for LTL technology, data and education. As the single integration point for all carrier rate, transit and service information, SMC³ solutions travel beyond simple connectivity and empower shippers, 3PLs and carriers to collaborate and optimize decision making.
LTL Technology and Data
The SMC³ Platform is the underlying LTL fuel for transportation management systems. It delivers the only integrated suite of technology solutions that enables shippers, 3PLs and carriers to collaborate and optimize decision making throughout the entire LTL shipment lifecycle. Built on a secure cloud network and supported by redundant security protocols, SMC³ solutions simplify the complexity of LTL:
Price negotiations and bid management
Rating and transit-time optimization
Shipment tracking from dispatch to delivery
Freight bill auditing
SMC³ is best known for CzarLite, the industry standard base rate; the BidSense bidding tool; and the high-horsepower analytical APIs RateWare XL and CarrierConnect XL, which deliver high-speed rating analytics, and carrier points of service and transit times, respectively. Supply chain players rely on SMC³ to delivery detailed and actionable intelligence, translating complex supply chain information into optimized data.
The industry's only complete and flexible LTL solution, the SMC³ Platform, allows customers to choose the level of computing power to match their business needs, and is the only solution shippers and 3PLs of any size need to successfully navigate the LTL shipment arena.
The newest additions to the SMC³ Platform, LTL Execution and Visibility APIs, provide real-time shipment communications via connectivity direct to carriers.
Delivered with industry-leading speed, reliability and performance, LTL solutions from SMC³ offer unparalleled insight, giving customers an unrivaled ability to make smarter LTL freight decisions.
Education
SMC³ extends its expertise through supply chain educational forums across North America. Attendees keep current on industry trends and best practices used by global supply chain leaders at Connections and Jump Start, SMC³'s two annual supply chain conferences.
The strategic educational and networking events feature cutting-edge, forward-thinking sessions, toptier presenters and unique networking opportunities. SMC³ works to create events that facilitate lasting collaboration between logistics and transportation professionals from carrier, shipper, 3PL and technology-provider verticals.
SMC³'s technology, data and educational solutions are backed by a lifetime of industry understanding and technical expertise.
Contact SMC³ today to learn more.