RPM

Barry Spilman
Founder and CEO
RPM was founded in 2012 by Chief Operating Officer, Barry Spilman. RPM fosters a culture of entrepreneurial innovation that has culminated in a revolutionary approach to logistics. Barry oversees RPM's overall business direction, growth, scaling strategies and implementation.
Company Mission:
RPM is passionate about changing the lives of our customers, team, and communities. We are deeply committed and engaged in what happens beyond our walls. We want to impact our customers and carriers in a meaningful way, ultimately improving lives and creating wealth, so that our trading partners can in turn give back to what matters most to them.
RPM is a third-party logistics company specializing in transportation brokerage and supply chain solutions. We continue to scale our operation around the needs of companies across all industries spanning North America. At the core of RPM is our capacity to manage all transportation needs across any supply chain. Our advanced proprietary technology, customer-facing teams and carrier-facing teams allow us to provide best-in-class service in all verticals.
We specialize in supply chain management – with unique specializations across the spectrum of freight, vehicle and bulk commodities. We have a system that provides transparency, authentic customer support, and customer and carrier visibility in the face of rapid change – a true value-added logistics and business solution.
Freight Systems
RPM was founded on full truckload and LTL freight – and continues to be a focal point of our operational execution. We service areas, including automotive, retail, metals, building materials, consumer produce, food and beverage, energy and gas, chemicals and more. We remain committed to sourcing spot and dedicated capacity for our customers through our extensive carrier network and powerful industry relationships.
Vehicle Systems
We move 60,000+ vehicles a month. Whether you need a full truckload, partial or single unit transport, we have your vehicle transport needs covered. We service all areas including OEM, remarketing financial institutions, dealerships, fleet management, rental, e-commerce, auctions, cross-border, POV, repo and more.
Bulk Systems
We take great pride in our ability to service unique markets like liquid and dry bulk, including commodities like oil and gas, chemicals, paints and solvents, plastics and resin, food and beverage, agriculture, mining and construction. We thoroughly vet and monitor every one of our providers to ensure complete adherence to all regulatory standards and deliver tremendous value to our bulk transport customers' supply chain routes across the U.S.
RPM is one of the fastest growing companies in America. In 2018, we were honored to be in the top 25% of Inc. Magazine's Inc. 5000 list. We have also been given the rare 5-year-in-a-row distinction by Inc. Magazine on their yearly Inc. 500 list. We have been awarded the honor of Entrepreneur Magazine's Top Company Cultures in 2018, Inc. Magazine's Best Workplaces in 2017, "Cool Places to Work in Michigan" by Crain's Detroit Business in 2015, 2016 and 2017, and received Entrepreneur Magazine's 360 award in 2018 and in 2016.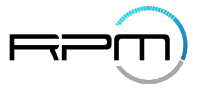 RPM
301 W. Fourth, Ste 200
Royal Oak, MI 48067
855-585–1910
www.LoadRPM.com