Purolator International
Mission Statement
To be the best in our industry at shipping and logistics for companies delivering to, from, and within North America.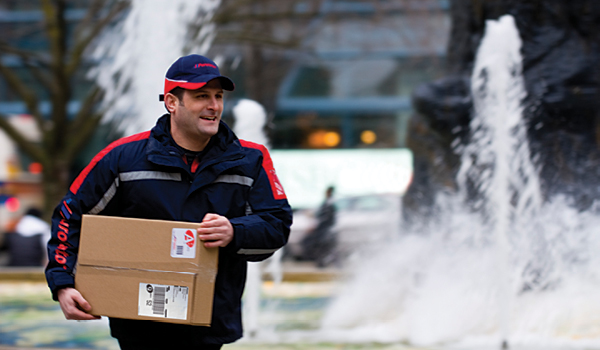 Purolator International is the established leader in helping U.S. businesses ship to, from, and within Canada. That expertise has formed a foundation that enables Purolator International to deliver superior service across a full portfolio of shipping and logistic products to businesses throughout North America as well as offer specialized services within the U.S.
Our customers' requirements are as varied as the industries they represent. That's why we don't offer cookie-cutter supply chain solutions. By customizing a mix of proprietary transportation management and specialized services that suit their businesses, we make shipping seamless and hassle-free at every point along the supply chain. Through our native Canadian market expertise, comprehensive network, and unmatched border-crossing proficiency, we have the capabilities to meet any logistics needs for cross border. These capabilities along with our proven transportation management expertise, let us go beyond Canada and offer other solutions.
The key to our past success and the basis for all of our services — new and old — is our emphasis on customer focused transportation management. Our entire organization has been built around the principle that our customers deserve a proactive partner who makes it easier to ship. No matter the service, we offer complete visibility and ultimate peace of mind — we call this the PuroTouch.
Services
Elite: Our standard shipping services set the bar for transit time and accuracy, but we know there are times when businesses need to go above and beyond. For these urgent shipments, Purolator International's Elite service is the go-to option. This premium, guaranteed service delivers timesensitive shipments anywhere in the world, regardless of the size, destination, or time of day.
Express: Our Express services include guaranteed next-day and second-day delivery. Packages are tracked every step of the way to offer clear visibility, and with a track record of industryleading on-time performance and guaranteed delivery points, businesses can be sure their package is where it needs to be when it needs to be there.
Expedited Forwarding: Businesses have deadlines to meet and inventory levels to maintain. Our business is making sure our customers' businesses deliver. We move 400,000 pounds of freight each night and 100 million pounds each year. Our highly competent logistics experts provide air and ground solutions through an integration of information, transportation, inventory, warehousing, tracking, material handling, and packaging.
Parcel: Not every package a business ships has to get there yesterday, but that doesn't minimize its importance. Parcel is our most cost-efficient delivery service for documents, catalogs, and similar packages to and within Canada. For ecommerce shippers, our PuroPost service has all-in-pricing and a 2-8 day service guarantee that covers Canada completely providing you even more options to get your shipments delivered quickly and reliably. And our PuroPostPlus solution goes even further with 2-5 day delivery.
Purolator International also offers a wide range of additional services to help create the most efficient supply chain. From the best transportation routing, to the proactive management and tracking, to reliably quick transit times with incredibly flexible integration options, we provide a service you can count on.