PLS Logistics Services

Greg Burns
President & CEO
Founded in 1991, PLS Logistics Services is one of North America's largest third-party logistics providers. Driven by technology, we provide dependable freight management, brokerage and technology services in all industries and across all modes. Our mission is to become an extension of our client's supply chain network. Rely on our size and experience, and be 100% con dent in all of your freight moves.
Solutions. Delivered.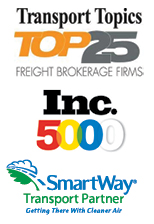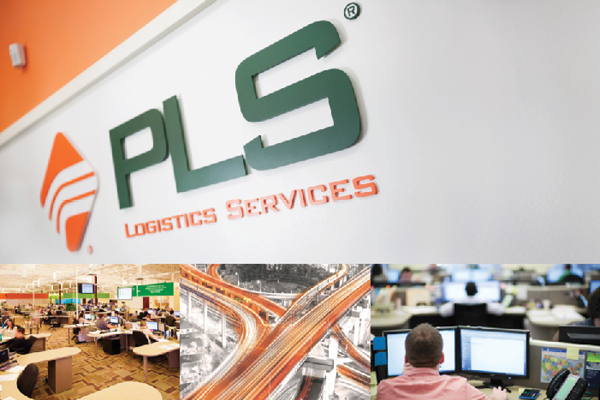 Who We Are
PLS Logistics Services is a tier-one, full-scale provider of transportation management services. As a non-asset provider, PLS' carrier network consists of over 60,000 trucking companies along with Class-1 railroads and major barge companies. PLS has the largest flatbed network in the industry. Our technology-driven solutions deliver true cost savings and service improvements. We have logistics experts across all modes and multiple industry verticals, including industrial, energy, CPG, and retail.
Solutions
Effective transportation management enables shippers to increase visibility, manage inventory, improve processes, reduce costs, and enhance service performance.
Brokerage Services: For spot market freight shippers, our representatives can always find you the best rates and capacity while monitoring your shipments through delivery.
National Accounts: For shippers looking for committed capacity, our logistics expertise and carrier network are the solutions for strategic portions of your distribution network.
Managed Transportation: For shippers looking to improve service and lower costs, our team will work with you to find pain points and use actionable data to generate strategic results.
Inbound Freight Management: To direct inbound freight, shippers have to take control. PLS inbound specialists monitor your vendors, making sure they don't use a carrier that costs you more.
Technology: Going PRO
With PLS PRO, you can oversee all freight shipping, from planning to freight settlement. With our proprietary TMS, you can operate, plan and optimize transportation activity by merging all shipping processes into one online platform.
PLS PRO: Scalable, customizable and userfriendly. PLS PRO seamlessly integrates with your existing business systems and is designed to optimize shipments, consolidate billing and track KPIs.
PLS PRO LTL: Uncomplicated, innovative and configurable. 2.0 is exclusively for LTL freight moves, with a carrier portal unlike anything on the market. It has a density class estimator, auto GL coding and digital BOLs.
Mobile Apps: Innovative, reliable and responsive. PLS Live Track app, for client-shippers, enhances visibility with status notifications, reporting and map-based tracking. PLS Carrier Connect app, for dispatchers and drivers, permits drivers to instantly share their location, receive dispatch information and upload photos.
Continuing Innovations: Set to be launched in early 2018 is PLS PRO 3.0. Cloud based, full service TMS, and cutting-edit technology. The dashboards are designed to measure shipping metrics and aid in future efforts with strategic reports.
Results
At PLS Logistics, we generate long-term results for our clients. We identify challenges and create custom solutions so that you can focus on your core competency.

PLS
Corporate HQ
3120 Unionville Road
Building 110, Suite 100
Cranberry Township, PA 16066
888-814-8486
www.plslogistics.com
With additional offices in:
Pittsburgh, PA
Philadelphia, PA
Jacksonville, FL
Tampa, FL
Charlotte, NC
St. Louis, MO
Dallas, TX
Houston, TX
Phoenix, AZ