Pharr International Bridge
Investing for the Future of Commercial Trade

Luis A. Bazan
Bridge Director
The Pharr International Bridge allows for safe, orderly and efficient crossings for both commercial and non-commercial vehicles. We do this by proactively implementing local, state, and federal rules and regulations as well as acting as a liaison with governmental agencies and business owners in the USA and Mexico. We deliver on our commitment by striving to excel in having the fastest crossing time, as well as being the only full-service commercial bridge in the region.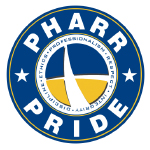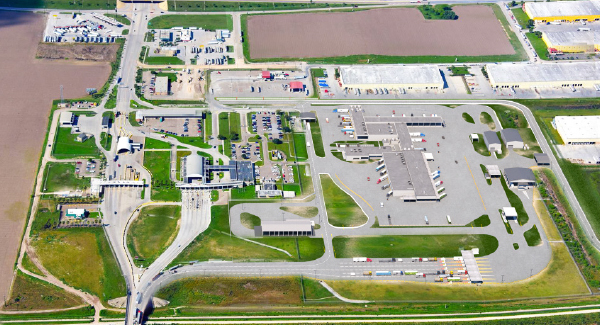 The Pharr-Reynosa International Bridge serves as one of the most important commercial ports of entry for the U.S.-Mexico border. Pharr ranks 4th in the nation for trade with Mexico, behind only Laredo, El Paso and Otay Mesa, and as of 2018, ranks as the 7th largest border crossing in the U.S. in terms of value for imported and exported products.
Over 40,000 commercial trucks cross the Pharr Bridge on a daily basis, consisting of the following goods and commodities:
Top Exports
No. 1 Petroleum gases and other gaseous hydrocarbons
No. 2 Gasoline and other fuels
No. 3 Motor vehicle parts
No. 4 Computer chips
No. 5 TVs and computer monitors
No. 6 Insulated wire and cable
No. 7 Electrical supplies
No. 8 Plastic boxes and containers
No. 9 Computers
No. 10 Cotton
Top Imports
No. 1 TVs and computer monitors
No. 2 Avocados, dates, figs and pineapples
No. 3 Motor vehicle parts
No. 4 Insulated wire and cable
No. 5 Electrical boards, panels and switches
No. 6 Strawberries, blueberries and raspberries
No. 7 Laser-based medical equipment
No. 8 Cell phones
No. 9 Electrical motors and generators
No. 10 Vehicle audio systems
The Pharr border crossing plays an important logistics role in the global economy with direct connectivity to freight corridors through land, air and sea. The Pharr Bridge's strategic location, surrounding infrastructure, services and potential for growth, give a competitive advantage to the City of Pharr, Texas, as well as the City of Reynosa, Tamaulipas. In Reynosa, Pharr's cross-border trade benefits 11 industrial parks and commerce service centers with a total of 166 manufacturing plants. On the U.S. side, Pharr has 55 dry warehouses and 24 cold storage facilities and distribution centers with another 20 both dry and cold opening by 2020.
New infrastructure projects and improvements inside the U.S. port of entry, as well as in Mexico, will augment the current facilities and streamline the cargo inspection process, allowing for increased truck throughput, maximum efficiency and reduction of wait times. By 2020, the City of Pharr will invest over $30 million in infrastructure improvements. These enhancements, along with the new freight access road to Mexico customs, and the recently completed construction of the $90 million modernized "Aduana" in Reynosa, will benefit trade and foreign investments in the years ahead. Importers, exporters, domestic and multinational manufacturing companies have found that using the Pharr-Reynosa International Bridge as their preferred port of entry is a strategic advantage to conduct their operations, as it has transformed into profits due to the region's low cost of doing business and its direct distribution access to clients and consumers.
Pharr's steadfast approach to positioning itself as one of the top leading bridges in the nation will be even more pronounced once process improvements, such as Unified Cargo Processing (UCP), are implemented. By monitoring trends in the manufacturing industry, perishables industry and energy sector, Pharr is poised for unparalleled growth.
With over $34 billion in trade with the world, the Pharr Bridge continues to break import and export records. If you're ready to invest, relocate, expand and excel in logistics, choose the Pharr International Bridge. We are: Your Connection. Your Business. Your Bridge.

Pharr International Bridge
9900 S. Cage Blvd.
Pharr, Texas 78577
(956) 402-4660
Fax (956) 781-1473
www.pharrbridge.com