Milestone

Sarah Johnson
Executive Vice President, Mobile Warehouse & Storage
Mission Statement:
Milestone delivers flexible transportation equipment solutions to our customers, while providing rewarding careers to our employees.
Core Values:
Milestone puts the customer at the center of everything we do and operates according to our core values of: Integrity, Customer Service, Teamwork, Flexibility, Innovation, Safety and Excellence.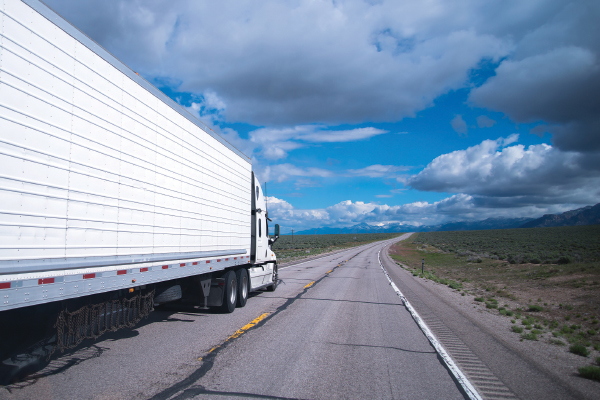 With a combined fleet of more than 85,000 trailers, chassis and domestic containers, Milestone is one of the nation's leading and most comprehensive transportation lessors. Founded in 1995 and headquartered in St. Charles, MO, Milestone's team of seasoned commercial, operational and customer support professionals provide a broad range of transportation solutions to customers, operating from 65+ locations nationwide.
We offer our customers a wide variety of flexible leasing and rental programs, ranging from only a few units to over 10,000 units. Milestone meets the customer where they are, bringing solutions to solve their challenges, instead of offering the customer only one solution.
Our customers include trucking companies (over-the-road and LTL), third-party logistics (3PL) companies, package carriers, private shippers, railroads, steamship operators, beneficial cargo owners (BCOs), retailers, manufacturers and other companies throughout the transportation sector.
In 2019, Milestone implemented a Mobile Warehouse & Storage platform to become the only national provider allowing for warehouse flex space to meet the demands of the customers' business. "In recent years, many companies have struggled with rapidly escalating logistics and warehousing costs, in part driven by the massive growth of e-commerce," said Milestone CEO Don Clayton. "We worked closely with our customers to develop a product offering that delivers substantial cost savings and flexibility relative to traditional warehousing. Along with the significant investments we continue to make in late model equipment and the expansion of our branch network, we're positioned to deliver an unparalleled range of solutions to our customers."
In addition to our leasing and rental programs, we provide numerous consultancy services to help solve the challenges of the transportation industry, including:
National Mobile Warehouse & Storage platform
Committed peak and surge capacity programs
Complex consulting and structured deals, including sale-leaseback transactions and fleet refresh programs
Maintenance and telematics consulting and services
Comprehensive management of third party transportation equipment assets
Equipment acquisitions and remarketing