MHI
The Industry That Makes Supply Chains Work

George W. Prest
CEO
MHI is an international trade association that has represented the industry since 1945. MHI members include material handling, logistics, and supply chain equipment and systems manufacturers, integrators, consultants, publishers, and third-party logistics providers. Much of the work of the industry is done within its product- and solution-specific groups. The association also sponsors trade events, such as ProMat and MODEX, to showcase the products and services of its member companies and to educate industry professionals on the productivity solutions provided through material handling and logistics.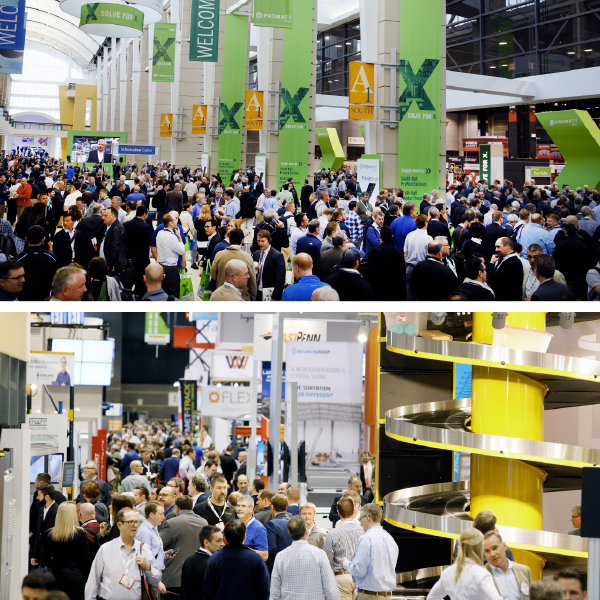 ProMat 2019
ProMat is where you'll find the wow you need to transform your supply chain into a competitive advantage. At ProMat 2019, you'll find 900+ exhibits and 100+ education sessions tailored to help you discover equipment and system solutions for your material handling and supply chain needs. With keynotes, networking, education, and product booths, ProMat is where manufacturing and supply chain innovation comes to life – in person and in action. Experience 1,000 providers as they demonstrate the latest equipment and systems that will deliver the WOW to help you:
Improve visibility & accelerate time to market
Reduce operating costs & increase efficiency
Streamline & automate your operations
Connect with solution providers & key thought leaders
Discover the latest technologies & innovations
Learn the latest trends in over 100 educational sessions
On April 8-11, manufacturing and supply chain professionals will have an unrivaled face-to-face opportunity to network, learn, share, and get a sneak preview of where our industry is headed.
IN-PERSON EXPERIENCES. OUTSTANDING RESULTS.
There's no substitute for meeting face-to-face and watching equipment and technology operate in real time. ProMat 2019 gives you the chance to do both. When you're here, you can connect with industry peers and 1,000 solution providers to find what you need to move your business forward.
SET YOURSELF UP FOR FUTURE SUCCESS.
The future of the manufacturing and supply chain industry starts at ProMat. It's where the brightest minds in the industry gather to network, learn, and share. Get a sneak preview of where the industry is going and find the people, solutions, and resources you need to compete in an increasingly challenging marketplace.
EXPLORE GLOBAL OPPORTUNITIES.
ProMat is an international event with manufacturing and supply chain professionals attending from over 140 countries. To accommodate our international visitors, we offer special interpreting services, meeting rooms, and matchmaking tools to help you take full advantage of a global economy.
So whatever solutions you need to move your business forward, you'll find them all at ProMat 2019. Register today at promatshow.com and join us at McCormick Place in Chicago.