LEGACY Supply Chain Services

Mike Glodziak
President & CEO
Commitment to Customers:
LEGACY is a third party logistics partner who builds client-centric solutions that add business value, improve cost-to-serve, and enable profitable business growth across B2B & B2C sales channels.
VETS to WERC:
LEGACY is a founding partner of VETS to WERC, a program to align experienced veterans with our industry's need for talented supply chain professionals.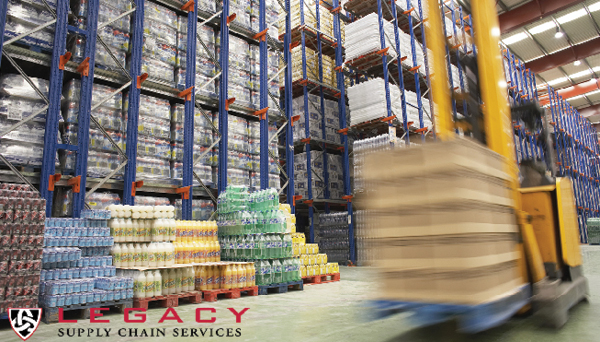 For nearly 40 years, LEGACY Supply Chain Services has been a value-added provider of warehousing, distribution & transportation solutions for dynamic supply chains in the US & Canada. Our high-touch customer service and operational expertise deliver results for clients in many industries including retail, consumer goods, industrial manufacturing, technology, aftermarket automotive, and food & beverage.
Solving Today's Logistics Challenges…
Supply chain has become a primary enabler of profitable business growth – directly responsible for boosting sales, enhancing customer satisfaction, and strengthening brand loyalty. Companies are faced with complex and evolving supply chain challenges: How do I reduce my cost-to-serve diverse customer markets? How do I overcome supply chain labor challenges? How do I ramp speed-to-market? How do I optimize inventory to serve multiple sales channels?
…with Omni-Channel Expertise
Today's consumer-driven supply chain requires sound strategy & ability to execute across all sales channels:
Direct to Consumer & eComm | Direct to Store | DC to DC | Big Box Retail | Wholesaler & Distributor
HOW We Do It: We are supply chain operational experts – with deep and diverse experience customizing solutions for Fortune 500 and mid-size clients across many industries.
Solutions for Dynamic Supply Chains
LEGACY's know-how in dynamic supply chain environments increases speed to market, reduces costs, and increases service levels for our clients:
Value-Added Warehousing & Distribution: contract warehousing & distribution, omnichannel distribution – driving cost-to-serve and other critical KPIs in dynamic b2b & b2c supply chain environments
Fulfillment: ecommerce order fulfillment & drop shipping solutions in dedicated and shared warehouse environments, technology integration to enable online supply chain
International Transportation & Customs: import & export freight forwarding, NVOCC ocean freight, air cargo, foreign-to-foreign, US Customs brokerage & foreign border crossing services
North American Transportation: intermodal, over-the-road and last mile solutions for today's capacity-constrained transportation market
Dedicated Fleet Solutions: remove network variability- operations, admin, safety & compliance management, asset & non-asset models
And Everything to Add Value in Between: supply chain design, transportation analysis & planning, customized supply chain technology
Learn how LEGACY can add value in your dynamic supply chain - visit LEGACYscs.com

LEGACY Supply Chain Services
US Headquarters
5360 Capital Ct., Suite 100
Reno, NV 89502
Canada Headquarters
1 Kenview Blvd.
Brampton, ON, Can L6T 5E6
800-361-5028 ext. 6
contactus@legacyscs.com
www.LEGACYscs.com