Hub Group

David P. Yeager
Chairman & CEO

Don Maltby
President & COO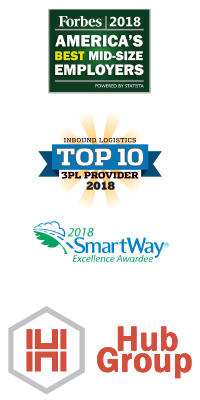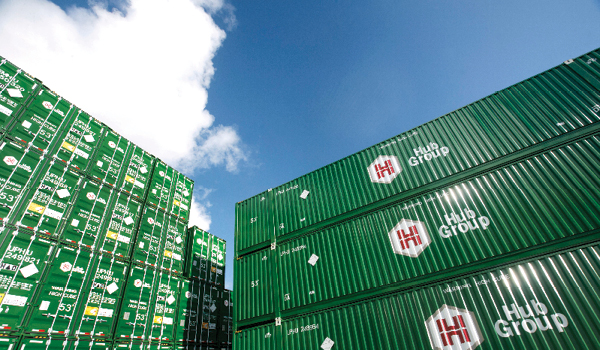 Hub Group is a leading supply chain management company that provides innovative, value-added multi-modal logistics solutions by offering reliability, visibility and value to our customers. A multi-billion dollar, publicly traded company, Hub Group leverages 47 years of experience to develop and deliver strategic supply chain solutions that allow us to best service each customer. Combined, our multi-modal solutions deliver a managed end-to-end strategy enhanced by leading technology and award-winning customer support.
Intermodal
Our flexible intermodal fleet combines 38,000 of our own 53-foot containers with access to 95,000 rail-owned containers to deliver effective solutions across North America. Supported by 2,500 drivers and strong carrier relationships, your shipments will benefit from top quality execution from door to door.
Brokerage
Harness our buying power with more than 20,000 carriers throughout North America to craft truly tailored truckload and less-than-truckload solutions. A unique mix of national and regional providers will deliver customized services that include committed capacity, project management, transactional capacity and expedite, each scalable to your specific need and supported by specialized equipment capabilities.
Dedicated
Our dedicated solution is built on years of award-winning expertise with customers across every vertical, with 3,000+ drivers and 5,500+ trailers operating coast to coast. Our solutions are focused on safety and efficiency, crafted to enhance service while reducing costs in key locations across your supply chain.
Logistics
Hub Group's Logistics services bring years of award-winning transportation solutions to generate efficiency and value throughout your supply chain. Our custom solutions utilize a multi-modal approach backed by integrated technology and modeling to continually strive for meaningful savings. With Account Management resources and continuous improvement initiatives coupled with comprehensive business intelligence, your business will benefit from streamlined management and optimum visibility.
Consolidation and Warehousing
New to the Hub Group family, CaseStack provides retail freight consolidation programs and warehousing services optimized by proprietary technology. With critical mass at strategic cross-dock locations, your business will benefit from increased performance and reduced costs, while meeting the industry's top retailers' rigorous service standards.