Distribution Technology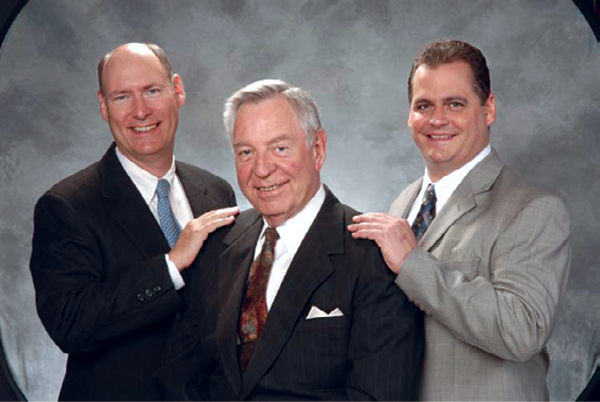 For 50 years, Distribution Technology has been providing innovative logistics services, analytics, and guidance by focusing on the needs of their clients. As an integrated logistics company and 3PL, Distribution Technology prides itself in offering their diverse group of clientele a complete range of management services including public warehousing, mass retail cross docking, rail consolidation/deconsolidation, contract warehousing, third-party distribution, domestic and international consolidation/deconsolidation, trucking & transportation management services and logistics consulting.
Founded in 1969 by chairman of the board, Rock Miralia, Distribution Technology operated with seven full-time employees and provided 100,000 square feet of space for contract and public warehousing in the Piedmont region. In 1988, sons Tom and Mark Miralia joined the family-owned company as staff industrial engineer and warehouse supervisor respectively.
Over the years, Distribution Technology continued to expand its services throughout the greater southeast region. Today, Tom Miralia oversees the day-to-day operations of the organization as its president and CEO.
Distribution Technology operates approximately a 1.2-million-square-foot warehousing campus and employs more than 250 people. As a privately-owned company, Distribution Technology's management team possesses an extensive background in warehousing, transportation and distribution.
The company has earned a solid reputation among its clients and other trade industries as a trusted partner in strategic planning and management expertise. Its greatest assets are its team members and associates who are committed to forward-thinking and collaborative problem solving, leading to a higher level of delivered customer value.
As a total logistics provider serving to optimize our clients' business needs, the company also operates a document storage company, re-packaging division, freight-forwarding services, trucking, consolidation, and pool distribution in support of its partners, thus enabling the company to provide a complete range of services.
Skillfully Crafted Services, Delivered. We Are In It For The Long Haul.