Cheetah Software Systems

Jeff Groenke
VP of Sales & Implementation
Cheetah LOOP provides Live Autonomous Workflow and Asset Management of networks with thousands of on-road routes, off-road operations while adapting to on-demand live changes as orders come in. With all the related real-time communications and visibility, our customers have saved hundreds of millions of dollars in operating cost by reducing driver fleets, miles driven, fuel, dispatch and other support staff while simultaneously improving customer experience, operational reliability and standardizing the network.
The Cheetah LOOP Platform is the most powerful logistics routing platform in the industry providing consumers with accurate ETAs and instant customer notifications. Delivering live information to the right people at the right place at the right time. Businesses can hand more power to customers while creating efficiency, customer satisfaction, cut costs and cut complexity.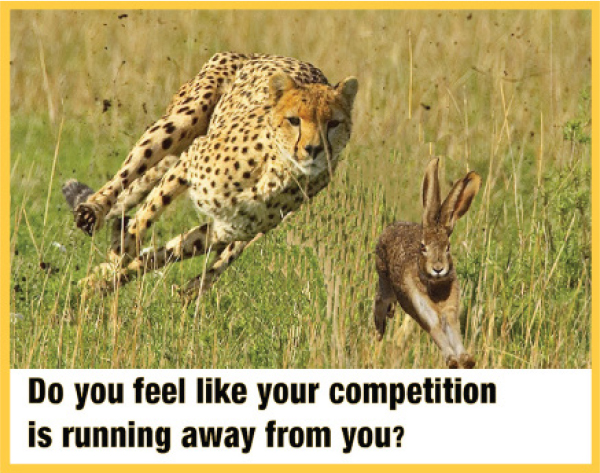 Cheetah LOOP
We call our platform LOOP (Logistics Operations Optimization Platform) and it covers the Logistics space from A to Z, including First Mile, Last Mile, Healthcare, Retail, Intermodal, Courier, Delivery, Freight, Truckload and LTL, 3rd Party Carriers for Hire and Private Fleets and it both accurately and realistically models current logistics supply chains. This platform is the result of 30 years of research and development and here is what it can do for you:
LOOP Optimization engines seamlessly guide the logistics process; Planning, dynamically managing, adapting and optimizing fleets and drivers.
You will use less trucks, drive fewer miles and make more on-time deliveries while predicting and providing visibility on extremely accurate arrival times and ETAs.
Plan and Adapt, live and automatically, to changing operational conditions, including traffic, weather, accidents, customer cancellations, new stop-insertion, relays and driver exceptions.
Customers, Store Managers and Corporate teams have a real time, live view of the entire network and delivery performance for all customers, allowing companies to be operationally proactive rather than reactive.
Sophisticated routing algorithms, system flexibility, a plethora of data sources and live, adaptive automation make Cheetah the most advanced and efficient practical logistics platform in the market today.
Deliver in the shortest time possible to customers for unparalleled return on investment and value for your money.
Reduce your carbon footprint while helping the environment.
Cheetah Software Systems
Cheetah (LOOP®) is the only operations solution that not only plans delivery routes, but also predicts extremely accurate arrival times as it adapts, live and automatically, to changing operational conditions. The Cheetah platform has been successfully integrated with its customers' enterprise technology platforms supporting many different verticals.