Brown Integrated Logistics

Scott Shephard
CEO
Brown Integrated Logistics is the family that delivers world class logistics solutions through our subsidiaries Brown West Logistics, Brown Trucking Company, Brown Logistics Services, and Brown Fleet Services.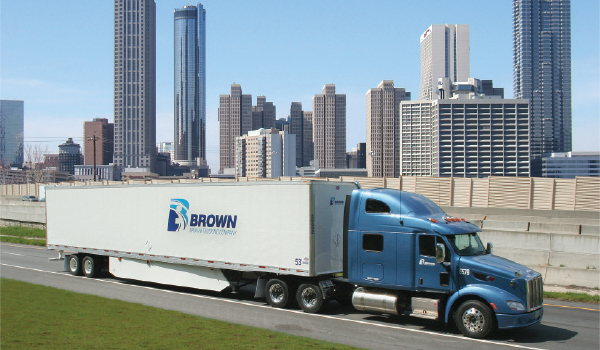 A Bridge to Capacity for Your Transportation and Supply Chain needs.
We're proud of our family of experienced professionals and our wide range of integrated services. Whether it's trucking, warehousing, brokerage, or in house maintenance, our team is dedicated to go the extra mile to get the job done with a commitment to safety, reliability, and efficiency. While our trucking services are based in the Southeast, our brokerage and warehousing divisions can handle your nationwide needs.
BROWN WEST LOGISTICS
Brown West Logistics offers more than just warehousing for your goods. We provide customized logistics solutions specifically designed to accomplish our customers' initiatives and/or supply chain challenges. Our primary differentiators are our commitment to strategic partnerships and unwavering dedication to customer service, while executing at levels that create competitive advantages for our customers.
Our Core Competency Is YOUR Supply Chain
We work with clients all over the U.S. to be the strategic partner that develops and executes solutions that are cost effective and at the highest quality - so our customers can focus on their business. Our services include solution design, warehouse selection and operations, process flow and design, warehouse management systems, and detailed reporting and visibility.
BROWN TRUCKING COMPANY
Brown Trucking provides a diverse range of truckload contract services including regional and long haul transportation with dedicated capacity options. We work with customers to solve complicated transportation and logistics challenges and deliver consistent on-time results with unparalleled, innovative and dedicated solutions. Our contract services include data analysis, load plan design, implementation and execution of strategic end-to-end transportation solutions.
Dedicated Truckload Capacity
Customers enjoy all the benefits of a private fleet without the headaches. Brown Trucking offers guaranteed internal capacity options that drive improved on-time performance and higher customer satisfaction. We provide efficient drop and hook services, and yard management optimization services with the drivers, spotters, dispatchers, equipment, maintenance, management, and the software required so that customers get the best service and price.
Brown Trucking utilizes network optimization tools to maximize asset utilization. We also provide automated notification of pickup, departure, ETA, and delivery.
BROWN LOGISTICS SERVICES
Brown Logistics Services serves as a bridge to manufacturers, retailers and consumer packaged goods companies connecting them with non-asset and asset based capacity solutions. Our solutions include transportation management, transportation modeling, freight bill audit, dedicated and non-dedicated capacity offerings.
Transportation Management & Modeling
Brown Logistics offers customized managed transportation solutions to alleviate our customers from the burden of transportation management including access to our software systems, which provide the customer with a control tower view of their entire logistics network. We assist with the ever-changing logistics environment, with projects including consulting services and management of the RFQ process through our custom software programs.
Capacity Solutions
With capacity from our 20,000 partner carriers and sister company Brown Trucking, Brown Logistics is able to offer high quality capacity solutions based on the customer request; whether it is an expedited, high value, project based or long term dedicated needs, we have the expert network to solve them.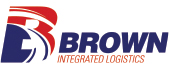 Brown Integrated Logistics
6908 Chapman Road
Lithonia, GA 30058
Toll Free: 1-800-241-5624
770-482-6521
Fax: 770-482-5307
brownintegratedlogistics.com