Amerijet

Derry Huff
Vice President of Sales and Marketing
"At Amerijet we focus on service and we are in constant communication with our customers to deliver what's important to them."
Our Vision/Mission: Our vision and corporate values form the foundation of the way we do business at Amerijet International, Inc. The culture of our company and the values we foster guide our relationships with our customers, vendors, and business partners.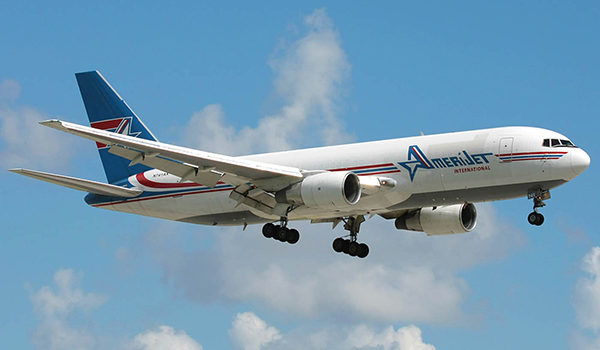 About Amerijet
With more than 40 years of experience in the cargo industry, Amerijet operates its own dedicated freighter fleet of B767-300/200 aircraft from its primary hub at the Miami International Airport to 38 destinations throughout the Caribbean, Mexico, Central and South America. The company provides more main deck capacity to more destinations with more frequency than any other all-cargo operator in its service region. Amerijet's global network reaches 476 destinations in Europe, Asia, Pacific, South Africa and the Middle East with seamless and transparent transportation solutions for customers shipping time-sensitive, valuable, hazmat, temperature controlled and other commodity types.
Within the United States and Canada Amerijet can provide full truckload, less-than-truckload and expedited trucking services. Throughout the company's international service region in the Caribbean, Central and South America, Amerijet offers clearance and last mile delivery for commercial customers across many industries.
The company's new Miami facility has over 360,000 square-foot (33,500sq. meter) import/export facility and 40,000 square-foot (3,700sq. meter) perishable handling center providing refrigerated, frozen and chilled storage to maintain the cold chain integrity of pharmaceuticals and perishables during the transportation process. Advanced monitoring procedures, real-time shipment alerts and cargo tracking provide end-to-end visibility of every shipment.
Customized Solutions

General Cargo is a fast and reliable solution for most air freight shipments. Amerijet transports more than 136 Million Kg (300 Million Pounds) of freight though its network annually.
As the first U.S. all-cargo carrier earning IATA's CEIV-Pharmaceutical certification, Amerijet provides consistent quality services for passive, active and hazardous pharmaceuticals.

In addition to temperature-controlled containers, perishable handling centers and refrigeration facilities, Amerijet's cold chain management processes have been designed to ensure the integrity of perishable shipments.

Specialized in handling the most difficult loads, Amerijet works closely with every customer to ensure the safe and effective delivery of heavy/oversized freight and mission critical shipments.

From magnetic to radioactive, corrosive to explosive, Amerijet ensure the highest safety of the shipments and the environment. Amerijet is one of the few air cargo carriers qualified to transport all types of hazardous materials.

Transporting valuable shipments requires safe handling, trained professionals, as well as security systems and procedures that exceed industry standards. Amerijet's constant drive for excellence provides the peace of mind when shipping valuable or fragile goods.

With over 40 years of experience in transporting live animals, Amerijet's primary objective is to provide the utmost care for your animals on the ground and in the air. Animal breeders, handlers, zoos, aquariums and pet owners are among those groups who entrust their animals to the Amerijet live animal handling teams.
Amerijet offers 24-hour air charter services to support your urgent needs. These services are offered worldwide, using a variety of aircraft including but not limited to our B767-300/200 fleet.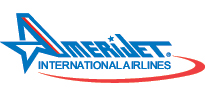 Amerijet International Airlines
4250 NW 36th Street
Miami, FL 33166
Toll Free: 800-927-6059
Phone: 305-593-5500
Fax: 305-718-8271
Email: sales@amerijet.com