American Airlines Cargo

Rick Elieson
President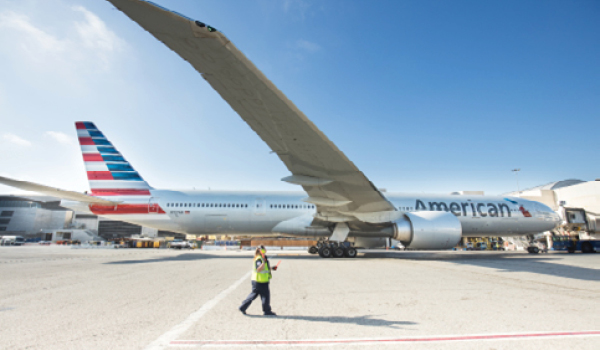 About American Airlines Cargo
For nearly eight decades, American Airlines Cargo has been pushing the envelope of what's possible, constantly remaining on the cutting edge of cargo technology, and developing an ever-expanding network that spans the globe.
With service to major cities in the U.S., Europe, Canada, Mexico, the Caribbean, Latin America and Asia, American Airlines Cargo is your true global shipping solution.
In a single day, American conducts 6,700 flights across over 50 countries and territories at 350 different airports, easily connecting customers between Latin America and Asia with only one connection.
In recent years, American began deploying a new, younger fleet of widebody aircraft, allowing for more cargo space and an increased capability to serve its customers. Investments in new, better operational equipment allow for greater reliability and speed of service, while improved infrastructure across its global network means maximum efficiency and minimum wait times.
Pharmaceuticals
Sending a sensitive pharmaceutical shipment that needs close monitoring and attention? American has it covered. Its ExpediteTC active solution uses advanced, temperature-controlled containers for active regulation. The team protects pre-packaged shipments that require additional temperature control during transport and maintain a controlled environment with expert handling along the cold chain.
Animals
When an animal needs to fly from A to B, there is no better option than American Airlines Cargo. With more than 50 years of experience, pets will fly safely on American. The team ensures all pets receive the highest level of safety and comfort possible — with temperature monitoring based on up-to-the-hour forecasts from weather.com.
High Value
American's Cargo division also specializes in the sensitive handling of precious cargo through its ExpediteFS service. From artwork, to jewelry, to deeds, bonds and stock certificates—and everything in between—valuable possessions are in good hands.
The customer experience
American's customer experience is unrivaled, with a Customer Experience team devoted to efficiency with a streamlined approach. From booking to pick up, experience is chief among its priorities, with enhanced, real-time, online tracking at every step of the shipping process.
Regardless of your shipping needs, American Airlines Cargo is your global solution.

American Airlines Cargo
P.O. Box 619616; Mail Drop 4414
DFW Airport, TX 75261-9616
USA
Customer Service
24 hours, 7 days a week
800-334-5299, Option 1
817-355-6800
aacargo.helpdesk@aa.com
aacargo.com