Polaris Transportation Group
Mission
Founded in 1994, Polaris Transportation Group fosters a culture of mentorship and support for existing and future employees. In so doing we will create a customer experience unique to the transportation industry and we will continue to invest in the people and organizations that join our family of companies. We will support and recognize our social, cultural and environmental responsibilities to the communities we serve. Our reputation will be one of respect as an undisputed leader in our field and our company chosen over others as a trusted supplier and partner in the transportation industry.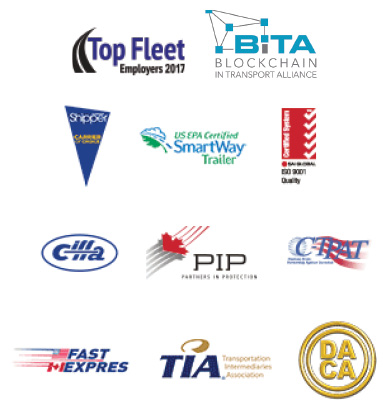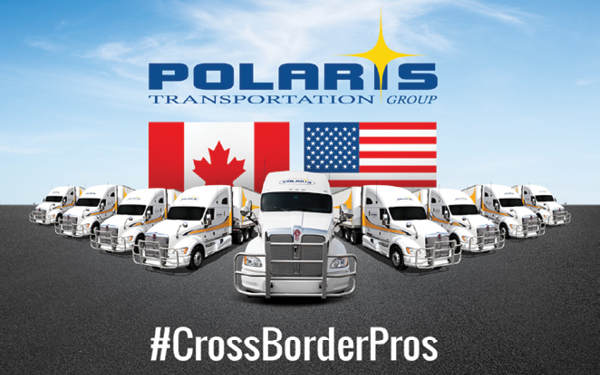 For nearly 25 years, Polaris Transportation Group has been an award winning carrier of choice for Fortune 500 companies, 3PLs, global freight forwarders and small to medium size businesses alike. All divisions operate with the best technology and customer service available in the industry. A snapshot of their individual service strengths follow:
Polaris Transportation is the largest independently Canadian owned, cross border LTL carrier. They specialize in the shipment of dry goods, price by the hundredweight or by the skid and deliver industry leading transit times between Canada and the USA. Customer service is a top priority at Polaris. As an ISO 9001 registered company, you can rest assured your shipments will be delivered according to their stringent quality process.
Polaris Motor Freight Inc. is the U.S. headquarters of Polaris Transportation's LTL cross border operation, based in Cleveland, Ohio. They are a full truckload and LTL carrier in the northeast Ohio market and specialize in distribution of freight in Ohio's largest metropolitan area.
Polaris Global Logistics (PGL) investigates larger opportunities within their customers' supply chain. These solutions include global requirements where PGL acts as the critical link for the North American transportation and distribution segment. Within North America, they provide all modes of transport, warehousing, distribution and supply chain management services. They can effectively deliver to every zip and postal code within Canada and the USA on a daily basis.
J.G. Drapeau takes a dedicated partnership approach to the truckload transportation of hazmat commodities. They purchase and maintain equipment types to suit each customer's requirements including; dry vans, heaters, reefers and an extensive chassis fleet for the transport of intermodal and sea containers. Safety is of the utmost importance and all J.G. Drapeau drivers and operational staff are certified through regular dangerous goods training.
Commercial Warehousing and Logistics (CWL) specializes in the warehousing of hazardous materials and is headquartered in Toronto, Ontario. Their operational facility and personnel are compliant with all regulations and safety protocols required for the handling of dangerous goods. If you need a presence in Canada, CWL's Toronto facility serves as the ideal distribution hub.