Hollingsworth

Mike McNamara
President
Mission Statement
Hollingsworth's mission is to provide the highest quality fulfillment, distribution and other third-party logistics services. The company's logistics services include assembly & sequencing, warehousing & packaging, program management, and reverse logistics. With all of these services, their mission is to ensure efficiency, accuracy and timeliness of order fulfillment for a wide variety of industries such as automotive, manufacturing, engineering and e-commerce.
The leadership at Hollingsworth is committed to sustainability in supply chain management, with processes designed to minimize our carbon footprint, reduce energy and fuel consumption, optimize their use of resources and more.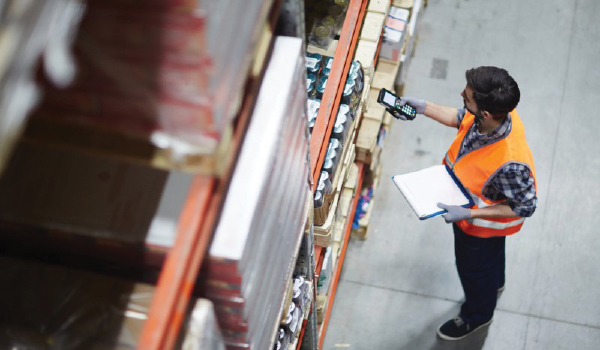 Hollingsworth was initially founded nearly 100 years ago in Flint, Michigan, where they were one of the first expeditors of automotive parts in the world. Over the next few decades, they built a notable reputation for excellence in logistics services for the automotive industry and beyond. The current ownership acquired the company in 1987, and after two strategic mergers in 1993 and 2008, Hollingsworth has developed into the acclaimed provider of third-party logistics that it is today.
With national recognition for excellence, Hollingsworth is now a leading service provider of fulfillment & distribution, warehousing, reverse logistics, assembly & sequencing, packaging, and program management.
Utilizing cutting-edge systems such as their sophisticated SAP ERP technology, the company has a proven track record of efficiency and accuracy throughout the supply chain. From highly complex sequencing and assembly scenarios for automotive production, to optimized warehouse arrangements to accommodate millions of fasteners and parts for manufacturing, Hollingsworth's advanced systems and technology help to achieve maximum efficiency in their supply chain management.
In addition to excellence in supply chain management and 3PL services, Hollingsworth is committed to sustainability. They are actively developing their processes and implementing new technologies in order to reduce costs where possible, improve systems efficiency, and minimize consumption of fuel, energy and other resources. As an organization, Hollingsworth has applied key recycling initiatives that have resulted in hundreds of tons of recycled materials each year, earning the company recognition and awards for their efforts to conserve Earth's resources.
With locations strategically located throughout the U.S., Hollingsworth's distribution channels are able to meet short deadlines for shipping and order fulfillment. They can deliver most orders within three days to almost any destination in the contiguous United States. The company's headquarters are in Dearborn, Michigan.

Hollingsworth
14225 West Warren Avenue
Dearborn, MI 48126-1456
(313) 768-1400