Digital Issues & Editions

All Inbound Logistics' digital content is in PDF format (requires Adobe Reader). You can read the digital edition on your computer, print articles, or take the issue with you on your iPad or other tablet.
To receive e-mail notifications when new digital issues are available for download, start a free subscription to Inbound Logistics now.
Digital Issue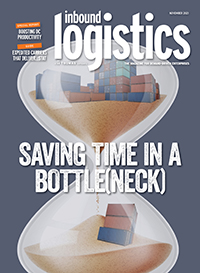 November 2021
November 2021 | 68 pgs. | 30.5 MB
READ THIS EDITION NOW
This edition is quick to reveal the expedited transportation strategies that let shippers keep freight on the move even when it seems the whole world is conspiring to slow it down. Helping you save time in a bottleneck, the edition dives into the latest developments in the airfreight sector and rounds up a guide to the expedited solutions providers that can help you deliver...STAT.
Special Report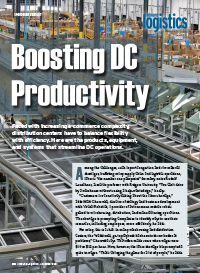 Boosting DC Productivity
November 2021 | 5 pgs. | 1.2 MB
READ THIS EDITION NOW
Faced with increasing e-commerce complexity, distribution centers have to balance flexibility with efficiency. Here are the products, equipment, and systems that can help streamline operations.