Digital Issues & Editions

All Inbound Logistics' digital content is in PDF format (requires Adobe Reader). You can read the digital edition on your computer, print articles, or take the issue with you on your iPad or other tablet.
To receive e-mail notifications when new digital issues are available for download, start a free subscription to Inbound Logistics now.
Digital Issue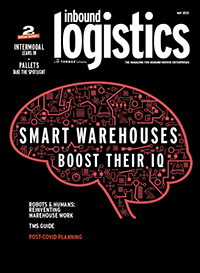 Smart Warehouses Boost Their IQ
May 2020 | 108 pgs. | 63.3 MB
From intelligent digital solutions for your DC to next-generation warehouse labor configurations, this edition inventories the automation moves and processes that streamline and strengthen supply chains in the face of disruption. Including a section on how to adapt and pivot amidst the COVID-19 upheaval, a buyer's guide to leading transportation management systems, and a look at how pallets support sustainability strategies, this edition boosts supply chain know-how and resilience.
Special Report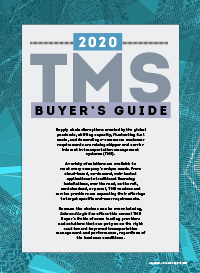 TMS Buyer's Guide 2020
May 2020 | 8 pgs. | 46.7 MB
This handy guide showcases TMS providers and solutions that will take your transportation operations to the next level.