Digital Issues & Editions

All Inbound Logistics' digital content is in PDF format (requires Adobe Reader). You can read the digital edition on your computer, print articles, or take the issue with you on your iPad or other tablet.
To receive e-mail notifications when new digital issues are available for download, start a free subscription to Inbound Logistics now.
Digital Issue
October 2020 | 92 pgs. | 22 MB
This edition gives your supply chain a lift with expert tips for getting the most out of intermodal in a challenging market and a primer on yard management solutions. Also delving into maritime logistics automation advancements that streamline operations, and spotlighting site selection partners that help pinpoint the most optimal locations, this edition fast-tracks supply chain efficiency.
Special Report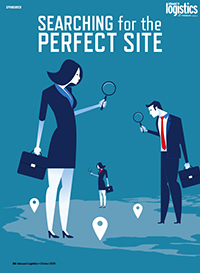 Searching for the Perfect Site
October 2020 | 15 pgs. | 4.7 MB
New site selection challenges magnify the importance of finding not only the right spot on the map, but also one that offers technology, transportation, and opportunities. The right logistics partners can help focus your search.