Vertical Focus: Healthcare Supply Chain Trends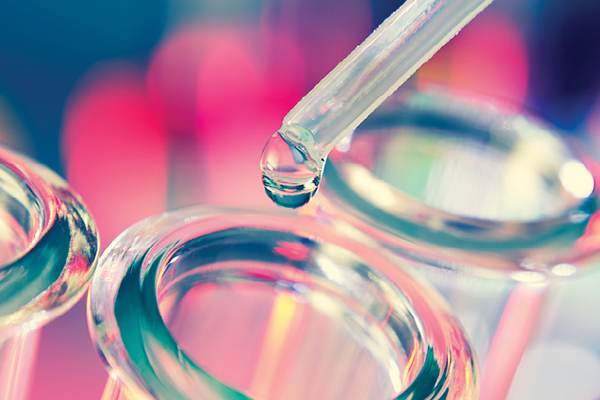 The global clinical trial supply and logistics for the pharmaceutical industry is expected to grow from $16.6 billion in 2019 to $25.9 billion by the end of 2025.
—ReportLinker Global Forecast
Healthy demand for Real Estate
The life sciences industry is experiencing a boom in real estate demand as it combats COVID-19, says a report from commercial real estate firm CBRE. Findings in the report reveal:
Total commercial lab space increased by 12% in 2020 to 95 million square feet.
Conversions of properties into lab space increased significantly, on top of another 11 million square feet currently under construction.
Nearly all leading life sciences markets saw rising rents and low vacancy, which is expected to continue in 2021.
Total capital venture funding for the life sciences industry for the year ending in the second quarter of 2020 hit a record $17.8 billion, outperforming other sectors.
Employment in the life sciences sector declined 1.3% in July 2020 from its peak in March, but was still 1% higher than one year ago.
The biotech research and distribution sector saw high employment growth, increasing 4.9% from 2019.
Boston-Cambridge, the San Francisco Bay Area, and San Diego remain the top three life science areas in the United States.
San Diego has the fastest-growing rents for lab space, seeing an 18.4% increase since early 2019.
Emerging markets like Pittsburgh and Austin are growing in popularity due to their focus on research and development.
Property sales in life sciences continue to flow, with Ventas acquiring a 796,572-square-foot life sciences campus for $1 billion.
The life sciences sector has a positive outlook due to a boost in demand caused by COVID-19, a growing U.S. population, advances in technology, and governments and insurance companies pushing for solutions.
Drone Completes Critical Cold Chain Delivery
The first drone delivery of temperature-controlled medicine was completed in the United States by drone services provider Volansi in partnership with Merck. Volansi is piloting the delivery of cold chain medicines from Merck's North Carolina manufacturing site to a Vidant Health clinic to explore drones' ability to improve access to on-demand healthcare.
The all-electric drone can carry 10 pounds of cargo to locations up to 50 miles away. Its vertical take-off and landing system delivers fragile cargo with a soft touch and automated release at the delivery site. It also delivers items to support order information on the return flight, such as temperature tracking and shipping confirmation.
With 1.4 million people across 29 counties, Eastern North Carolina's rural environment creates challenges in healthcare access. Volansi will seek approval from the Federal Aviation Administration to provide deliveries in additional locations.
Boosting the Healthcare Supply Chain
Before COVID-19, the healthcare supply chain represented just 35% of a U.S. hospital's expenses. Now, it's a key focus as medical facilities prepare for another wave, hoping to avoid delays and inefficiencies this time around. Here are six ways the healthcare supply chain can cope with another wave of COVID-19, according to Thomas Insights:
1. Centralize sourcing. This will help prevent inflated personal protective equipment (PPE) prices and equipment that does not meet regulatory standards, reduce duplicated efforts, and make it easier for medical centers to optimize their inventory.
2. Move away from lean practices. Healthcare providers must move away from the just-in-time supply chain model and focus on building a greater reserve of safety stock, known as the just-in-case model. Advanced analytics tools can help more accurately forecast demand.
3. Use enterprise resource planning (ERP). Investing in cloud-based ERP systems in healthcare could be transformative. For example, they enable the accurate tracking of critical supply levels across medical centers and hospitals.
4. Find local suppliers. To address shortages, several manufacturers pivoted to produce PPE. Now, the healthcare supply chain should put its efforts into identifying good, local suppliers who can meet their needs. If an overseas supplier is the only option, it's important to develop trusting relationships to guarantee supplier loyalty.
5. Be proactive, not reactive. The hospital supply chain must take a more proactive approach in managing critical supplies as well as monitoring disease outbreaks locally and internationally. Medical facilities could also set up program buying procurement, which involves arranging quotas of products from a supplier that are automatically replenished when stocks drop below a certain point.
6. Make telemedicine easy and accessible. Telemedicine has become an important tool in fighting COVID-19, but the healthcare supply chain could further invest in technology that makes it easy and accessible for patients, including help desks that provide patient support.