Supply Chain Education: Keep the Change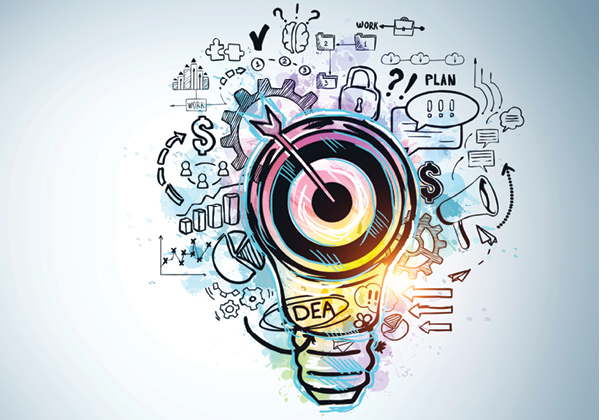 Events of the past year impacted supply chain education in ways that appear likely to endure even after the pandemic subsides.
More to the Story:
For several years, Rudolf Leuschner, Rutgers University associate professor in the department of supply chain management, has taught a class on risk mitigation. The 2021 course focuses exclusively on the pandemic.
Each week, guest speakers from different organizations virtually discuss challenges they've faced during the past year. Students break into groups to brainstorm potential solutions, and then the presenter discusses the approach the organization actually took.
When developing this version of the course, Leuschner and his colleagues "didn't know if 10 students or 100 students would attend," he says. As it turns out, enrollment was the highest it has been, at about 60. Most are current Rutgers students. They're joined by about a half-dozen alumni and several prospective students auditing the course.
Students say they appreciate learning firsthand the challenges encountered by supply chain professionals working through the pandemic.
Just as COVID-19 has altered supply chain organizations, it's also having a lasting impact on supply chain education.
Growing Awareness of Supply Chains
To start, interest in supply chain programs at many universities is growing, one positive byproduct of the degree to which the subject of supply chains captured headlines during the past year. More students—and as important, their parents—now know what a supply chain is.
"Supply chain doesn't have a history like accounting or finance," says Jake Dean, director of the Grainger Center for Supply Chain Management at the University of Wisconsin-Madison. "You don't have parents telling their kids to go into supply chain."
The pandemic has changed that, and programs are noticing an uptick in interest.
The value of strong supply chains has also become apparent to students in a range of disciplines. Since 2017, Kingshuk Sinha, chair and professor within the supply chain and operations department at the University of Minnesota, has taught a course in supply chain management in the health and medical devices sector. It attracts students from a range of disciplines within the university, including business, medicine, public health, and science and engineering.
In 2020, the course focused entirely on the pandemic. Students examined shortages of personal protective equipment (PPE), ventilators, testing, staff, and intensive care unit capacity, among other topics. "It was a very engaged class and the most lively course I've taught," Sinha says, noting that enrollment has grown even in the past year.
Curriculum Reboot
The concepts of risk mitigation, resilience, and agility, while always important, are gaining prominence. Supply chain students will spend more time identifying, assessing, and responding to risk, predicts Caroline Chumakov, principal analyst with Gartner; she covers supply chain talent strategies. "We'll see more of this woven into functional course work," she says.
While many in academia have been discussing the need for supply chain professionals to prepare for disruptive events, whether a natural disaster or pandemic, the benefits of doing so aren't as easy to quantify as, for instance, cutting inventory costs. COVID-19 may change that.
"Students and companies may be more accepting of the benefits of proactive risk mitigation," says Sean Handley, chair of the management science department at the University of South Carolina.
"To bring the concept of risk into the classroom, professors might combine discussion and case studies," says Kevin Lindeman, chair of the supply chain and information systems department and professor of logistics and supply chain management at Pennsylvania State University.
For instance, students might complete a case study showing how a firm developed a playbook to manage a disruption, like the H1NI virus from 2009. Then, they might discuss how COVID-19 differed from that disruption, and the response changes that are needed. This could lead to a broader discussion about managing different types of disruptions, such as COVID-19 versus a hurricane.
"By classifying disruptions into related types of disruptions, we can better understand how to manage them," Lindeman adds.
Supply chain resilience has also become an increasingly integral part of research and teaching, says Vedat Verter, chair of the department of supply chain management at Michigan State University. In teaching, this would be covered as a function of the level of redundancy and flexibility that can be built into the supply chain through choices made by policy and/or decision-makers.
The pandemic also hammered home how uncertain the world is, and how future supply chain professionals need to hone their ability to solve problems even amidst uncertainty. To that end, Brian Fugate, chair of the supply chain management department at the University of Arkansas, intentionally introduces changes to some project work.
Say students are developing a supply chain for a company. Several weeks into their work, they learn one division has been sold off, impacting all the requirements. "It's more ambiguous and tough on students," he says. But it helps students learn to thrive in a changing environment.
A Focus on Digitization
The role of technology and digitization in supply chains and supply chain education continues to increase. "I cannot emphasize enough how much technology comes up in conversations regarding supply chain talent," Chumakov says.
While this has already led to a greater focus on advanced analytic techniques at the graduate level, she expects to see more of these types of courses at the undergraduate level. Successful programs will continue to emphasize the relationship between business and technology, she adds.
Michigan State University added a supply chain analytics course as a requirement for all supply chain majors, Verter says. The course dives into data science and optimization methods for tackling supply chain challenges.
Another quality many supply chain leaders are looking for within candidates is experience examining global business challenges or problems within global supply chains. The best ways to acquire this are through hands-on work, projects, case studies, or internships abroad, Chumakov notes.
While many graduate programs already offered applied project work, it's becoming more common at the undergraduate level, she adds.
Omnichannel Education
Like most other disciplines, supply chain classes largely moved online in the spring of 2020.
As professors get used to working online and video technology advances, the quality of the presentations continues to improve. For some classes, such as lecture courses with hundreds of students, the difference between online and in-person courses is often modest.
And many professors find that classes focusing on quantitative problems, such as developing a spreadsheet with a demand forecast, work well online. Online courses can also better accommodate students with work or other responsibilities.
For classes that bring in guest speakers, an online format expands the pool of potential presenters because it eliminates travel time.
At the same time, it's unlikely in-person classes will completely disappear. Converting classes that focus on strategy or more qualitative concepts to an online format presents a more interesting challenge, Leuschner says.
And, many students long for a traditional college experience. "Students love to come to campus," Handley says.
What seems likely is a shift to "omnichannel learning," Fugate says. Different ways of teaching will allow universities to tailor the media to the subject, and also accommodate students' differing needs.
Diversity and Inclusion
While some assumed the urgency of the pandemic would push other social and environmental concerns to the background, the reverse occurred. "The pandemic highlighted inequities in society, and brought those issues to the forefront," Handley says.
This is prompting many professors to allocate more focus and time to issues of diversity, equity, and inclusion (DEI). Many are integrating discussions on these topics with other content, recognizing that these are not stand-alone issues, but are core to operations.
For instance, in the procurement course at Michigan State, instructors discuss issues around giving priority to suppliers who implement and prioritize DEI. They also discuss advantages of procuring from women- or minority-owned businesses, as well as avoiding conflict minerals.
Companies are also partnering with universities to support DEI initiatives. For example, a goal of the scholarship program at Gebrüder Weiss (GW), a global freight forwarder, is to "support a diverse workforce in logistics and to support educational opportunities for those with economic struggles," the company says.
GW offers supply chain scholarships at three universities: Rutgers in New Jersey, the University of Illinois, and Loyola University in Chicago.
In the Loyola program, preference is given to students who are first in their family to attend college and/or are involved in activities that promote women in business. "Our goal is to provide opportunity to those who don't have as much opportunity," says Mark McCullough, chief executive officer at GW.
The issue of sustainability has also risen in prominence in the past year. "There's more interest because people see that it's a global and interconnected supply chain," Fugate says.
In fact, many organizations are focused on developing "purpose-driven" supply chains, Chumakov says. These supply chains look broadly at their impact both within and outside their organizations, and incorporate sustainability and DEI, along with efficiency and cost reductions, within their strategies.
One example from early in the pandemic was the shift by some apparel companies to make masks and PPE. As the concept of purpose-driven supply chains gains attention and interest, it's likely more university programs will incorporate this concept into their programs as well.