Sunset's Rising Star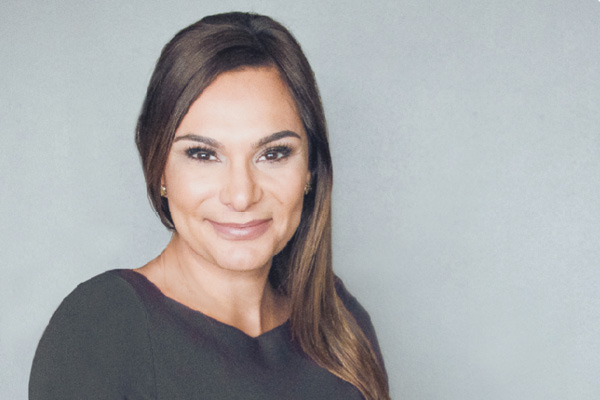 More to the Story:
When Lindsey Graves joined Sunset Transportation in 2006, the founder and CEO—who happens to be her father—asked her to learn the business by spending some time in every possible role. As the years progressed, that didn't mean dealing just with the company's freight operations.
"I was always doing my role and then some, everything from changing light bulbs and restocking the supply closet to developing marketing materials and planning company engagements," she says.
That extra effort won Graves significant respect at the third-party logistics (3PL) company. "People realized that even though I was the daughter of the owner, I was a hard worker," she says. "That helped me learn to lead by example."
By 2013, Graves had become Sunset's vice president of operations. In January 2018, she was named chief operating officer. We caught up with her recently to discuss how she leads and what she's working on these days.
IL: You originally prepared for a marketing career. How did you end up running operations in your family's business?
I didn't plan to work for my dad. After college, I branched out on my own, taking a short-term event management job in Las Vegas. When that ended, I came home and did what I had done off and on through high school—helped in the company's accounting department.
I always loved being around the people at Sunset; I'd known a lot of them for a long time. My aunt was the company's third employee, so I was always around family. The environment was welcoming and natural to me. So by accident, I decided to change my direction. I asked more questions and became interested in understanding what the company actually did.
IL: As you were cycling through various roles in the company, what's one important thing you learned that helped shape you as a leader?
The philosophy of leading by example was ingrained from the beginning. Having learned the importance of each department's function and capabilities, I naturally became the type of leader who wants to get everyone's input, and then decide as a team what's best for the organization. A big-picture view is important to see where changes impact people in different roles, and I quickly learned how buy-in is key to moving an organization forward quickly and successfully.
IL: How is the job of COO different from when you were vice president of operations?
The vice president of operations manages our six branch offices, and many of the day-to-day business operations. The COO role furthers the company succession plan, provides an opening to develop a new vice president of operations, and allows me to focus more on strategic growth and big-picture company development.
IL: What are the top projects on your agenda right now?
First, I'm focusing on our three-year strategic growth plan. Second, I'm looking for Sunset's next headquarters building in St. Louis—our largest branch—because we already have 22 people in a leased space across the street. We're growing.
Last, St. Louis is a fantastic market for logistics talent. With the number of colleges in the area that offer supply chain or logistics programs, I'm leading the charge to put a heavier focus on the company's training materials and career path development. Sunset has flourished by hiring a mix of new and experienced people who are passionate about logistics and working for a culture like ours; continuing and fostering employee development is a top priority.
IL: What are your customers most concerned about these days, and how do you help with those issues?
Transportation industry regulations such as the Food Safety Modernization Act and the electronic logging device (ELD) mandate are hot topics right now, as are strict logistics programs such as Walmart's on-time, in-full delivery policy. We do several things to help our customers understand what to expect and how to prepare well in advance of these issues. For example, we send out expert commentary and advance warnings.
Most importantly, we do the work for them by knowing their business well enough to tell them where we see potential issues. We are an extension of their business, and we 'walk the talk' by proactively providing necessary information.
IL: Since the ELD requirement is aimed at carriers, how does it affect your shippers?
Since ELDs are forcing carriers to comply with hours of service (HOS) regulations, a shipment that may have taken a carrier one day to move a certain number of miles in the past may now take two days. This HOS law isn't new, but the ELD requirement is, ensuring that drivers can't falsify log books when indicating the number of hours they've been driving. Shippers are feeling the pressure of this shift in carrier service standards and transit times across the entire supply chain, requiring them to rethink production schedules and shore up dock procedures to decrease wait times.
Also, drivers who run out of service hours need places to park. Many shippers don't want trucks on their lots overnight, for liability reasons. But if a shipper lets a truck spend the night on its lot, that truck will be ready to load first thing in the morning. If you are more accommodating to carriers, with something as simple as parking options, you'll be a shipper that carriers want to work with.
IL: Which aspect of your job is most fun?
I love watching others achieve success in their career. For instance, there's an analyst on our team whom we hired four years ago. It was an awesome and memorable interview because he had very real expectations for his career path. He wanted to start at the bottom and do every role, and he wanted us to see how important it was for him to learn by experience.
Now, I'm watching him have some major wins and handle some big decisions. It's so cool to see how excited he gets about those moments, and how much trust and autonomy he's given to do his job. Seeing this progress makes it all worth it.
IL: How do you like to spend time outside of work?
My husband and I have three small girls, so we like to spend as much time outside in our Kirkwood neighborhood as possible. There is always something going on! We also love to travel and experience new things. Last winter, we went skiing in Colorado; it was fun to see how quickly my seven-year-old daughter learned and fell in love with the mountains. Most importantly, we found something fun that we can continue to do together as a family.