How to Select Expedited Services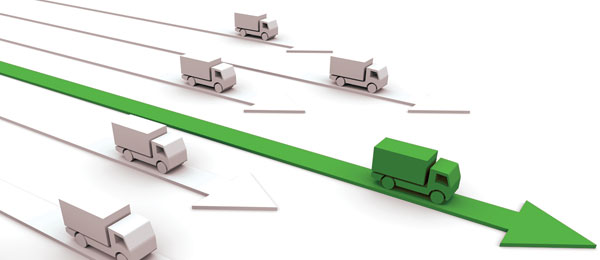 More to the Story:
Expedited delivery is a necessity for all companies, whether they are meeting unexpected seasonal demand or managing shipments by exception. They use expedited service to move parcel and temperature-sensitive packages, specially packaged product, oversized equipment— and everything in between. Cost is secondary to timeliness and service, but shippers have to consider multiple factors when they work with service providers to move expedited freight.
Cargo often simply needs to move fast in response to a plant shutdown, or to meet the requirements of a critical part, high-value, or emergency shipment. Whatever the reason, shippers and service providers need to immediately consider potential options and settle on a viable solution.
The urgency or geographic scope of a move dictates whether a shipment travels by air or ground. But customers are generally less concerned with how a critical shipment is delivered, as long as it arrives intact and on time.
Alternatively, there are complicated scenarios where shipments need to be recovered and rerouted via multiple modes. For example, if a company transports a product by truck and an order deviation occurs, that cargo needs to be located, quickly brought out of the system, then re-expedited. This requires a great deal of communication among the shipper, consignee, and transportation partners to identify urgency and work together to explore and execute appropriate resolutions.
Sometimes an additional level of white-glove service is necessary to ensure a shipment is delivered beyond the loading dock. Inbound and outbound, a time-sensitive order might have to be picked up from or delivered to an agent or inside a facility to meet customer safety and security needs.
In these situations, supply chain partners have to maintain visibility throughout the entire transportation process. This may entail real-time information and communication between a shipper and consignee in a point-to-point move; or it may require end-to-end visibility from the original demand signal back to the supplier. The faster supply chain partners understand expedited requirements, the quicker they can respond with efficient and economic solutions.