How to Make Your Holiday Shipping Less Frightful - Ascent Global Logistics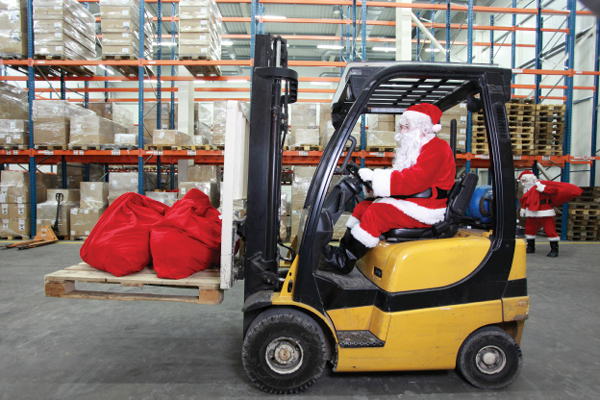 More to the Story:
A month before Christmas, a major snowstorm blankets the Northeast. Traffic is snarled for weeks and truckloads of gifts are stuck in distribution centers and trailers. The Christmas buying rush could be in jeopardy for a large part of the country. Even Santa and his red-nosed reindeer friend are unable to save the day.
Without a solid 3PL relationship, the perfect storm could turn into a perfect disaster for a manufacturer or retail supplier's holiday revenue projections. With so much at stake this holiday shipping season, retail suppliers and 3PL partners must have a plan to deal with the inevitable disasters and near disasters.
Shipments from Asia could be delayed, eating into the timeline of a company's domestic supply chain. The effects from a major storm like Hurricane Florence or Michael could easily ripple for many weeks as trucking capacity is understandably rerouted to recovery efforts.
Trucking capacity is a challenging issue in the best of times. Severe weather events and other external issues can often exacerbate those problems. If a situation develops that requires you to resort to expedited shipping, work with a 3PL that has comprehensive experience in managing those moves, both ground and air freight.
One of the critical steps is to develop a long-term partnership, so you're not scrambling to find help when loads of products are behind schedule. You will not only have a better chance of avoiding problems during the holiday rush, but you could also maximize your logistics processes throughout the year.
Working with a 3PL can give you the technological edge to manage those problems quickly and comprehensively. With a robust TMS, you have visibility into the route, mode, price, and transit on one screen, so you don't have to manage the quoting process with individual carriers manually.
While it will not be quite the same as a red sleigh pulled by eight tiny reindeer, your 3PL relationship can help your holiday shipping season go down in history for the right reasons.
Topic Sponsored by Ascent Global Logistics