Is Logistics Boring?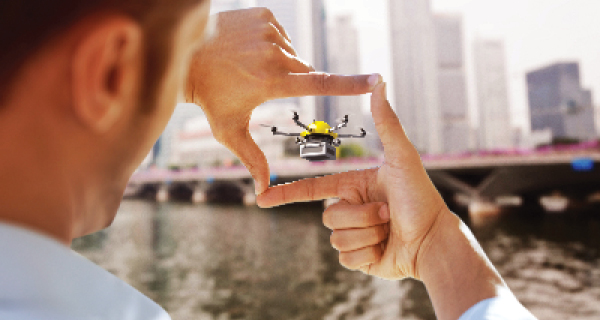 "Never. Uber has a valuation greater than many nations. Within years, self-piloting vehicles, drone deliveries, and home-printed 3D goods will be commonplace. This technological revolution is driven by the logistics of people and things."
---
How food makes its way to your plate, how your clothes transit from field to factory to shop floor, and how smartphone components crisscross the globe…this isn't boring stuff, it is vital to the economy.
Ryan Petersen
CEO, Flexport
---
If logistics is boring, why has it become the strategic imperative a business must have to differentiate itself in the market today?
Michael Hejaz
(via Facebook)
Logistics is exciting. At any moment, an unexpected event can cause a potential late delivery. Deciding how to handle it can be the difference between a timely delivery and a disappointed customer. Logistics fosters creative solutions for these tough challenges.
Tony Bryant
LLP Manager, Penske Logistics
---
Not boring at all; every day we learn something different. That's why I love it.
Vane Jorge
(via Facebook)
---
Logistics is too much fun. I get to make a difference every day.
William McClennen
Account Executive, Greyhound Lines
(via LinkedIn)
---
Logistics can be boring for those who consider it as merely transportation management. When you start treating it like the entire process of sourcing, warehousing, and transportation, it will take you to new levels of career satisfaction.
Prabhat Tripath
Visiting Professor, Supply Chain Management
CEPT University, Ahmedabad, India
(via LinkedIn)
---
Logistics is never boring. It is one of the major functions of supply chain management, and keeps the ball moving. There are challenges every minute, and some of them are unforeseen, keeping logistics professionals alert all the time. The description of boring does not apply.
R Vijayan
Supply Chain Consultant
---
Logistics is NOT boring. It would be uninteresting, if we consider the below factors yawn-worthy: a) Millions of people waiting around the globe for their Christmas presents—if not for the huge logistics chain, would you get them on time? b) The wonder of online retailing—from earrings to iPhones to televisions to just about everything. Don't you sometimes say you don't mind paying for that express delivery which will bring your product in a day rather than the standard three to five days?
Mira Parekh